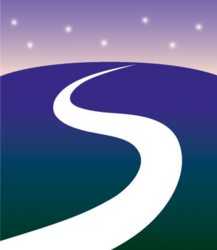 Because cremation is detrimental to funeral home profitability, some funeral home owners are finding creative ways to enhance profitability at the expense of consumers who may not need the added services
El Paso, TX (PRWEB) February 26, 2013
As the popularity of cremation rises, funeral home profitability has declined. Benjamin Stewart from SharedSorrows.com offers these tips to help consumers avoid manipulative practices.
1. Take your time. Consumers often feel pressured to make hasty decisions, but funeral arrangements and services are important, memorable events that deserve the time required to make right choices.
2. Ask for help. Ask a "Trusted Other" (family member or friend) who is less affected by the loss to make the initial contacts with the funeral homes in your area. This person will be less susceptible to manipulative tactics.
3. Know your options. Contact more than one funeral home and remember that unless you plan to use the funeral home for visitation or a funeral service, you need not rely on the facility that is closest to you. Encourage your Trusted Other to use the free Funeral Home Guide at SharedSorrows.com to find the best provider to meet your needs.
4. Know your rights. Shared Sorrows has brief summaries of each state's laws as well as the Federal Trade Commission's "Funeral Rule". Funeral homes are required to present you with a price list by phone or when you visit their facility. If a provider is hesitant to provide you with the price list, don't use them.
5. Know what you can afford. It is always tempting to spend lavishly on a funeral as a sign of respect, but take time to consider alternative tributes that will benefit others while also serving as a legacy for your deceased loved one. This may include contributions to a favorite charity or hosting a family event in honor of that person. Determine the amount you are willing to spend before you speak with a funeral director. Finally, make sure the funeral director provides you with a written estimate for the products and services you request.
6. Payment considerations. Be sure to ask about payment options. Many funeral homes require partial or full payment in advance of service. If you will be using funds from a life insurance policy, do not assign the full policy to the funeral home.
7. Prepaid funerals. If your loved one had a prepaid funeral plan, be sure to review the contract before visiting the funeral home and be prepared for "upsell" efforts.
8. After the fact. After the services have been completed, if you have concerns about the services provided or the pricing, first contact the funeral director or a manager and express your concerns. If your concerns are not properly addressed, Shared Sorrows has a listing of the appropriate state agency for you to contact.
# # #
Launched in April 2012 by Benjamin Stewart, along with his family and several close friends. SharedSorrows mission is to give people the power to share and plan the funeral of a loved one in the privacy of their own home. Anyone can use our Funeral Resources to Plan and Memorialize their loved ones, as well as share what they've done with the people they know and trust. SharedSorrows is a privately held company and is headquartered in El Paso, TX. For more information on SharedSorrows.com, please call (888) 670-9323 or visit http://www.sharedsorrows.com