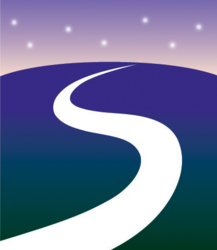 Our new feature allows families to compare the average costs of several funeral service plans.
El Paso, TX (PRWEB) May 01, 2013
Recently Fox News released the results of a new online poll by the National Foundation for Credit Counseling. The poll revealed that "83% of consumers were either not prepared to take on the financial responsibilities associated with a funeral, or had no idea the costs associated with a funeral." 
 
"The loss of a loved one is tough, but it can be compounded when a family realizes they don't have the financial resources to pay for the services," says Brian Beaman of SharedSorrows.com. "We feel so badly when people call us saying they have had to delay the funeral services while they try to come up with the money."
 
To help families who expect  the passing of a loved one, as well as those who have just experienced a loss, Beaman announced that Shared Sorrows has just added a new "Funerals for Less" feature to their already consumer-friendly site. The new feature allows families to compare the average costs of several funeral service plans. Beaman recommends the following steps for those who need to make funeral arrangements with limited funds:
1. Know before you go. Study your options and evaluate the costs. This can be difficult for a grieving family, so we recommend that you have a trusted friend use the planning resources on our site to be better equipped for a visit with a funeral director.
2. Take a friend. It is always best to have a trusted friend or advisor accompany you to the funeral home. We have heard of pastors introducing a family to the funeral director and then leaving. If you feel comfortable doing so, ask the pastor to stay. This will reduce miscommunication and the chance for manipulation. Though most funeral homes are honest, the Federal Trade Commission reports that 25% of funeral homes are not in compliance with FTC rules every year.
3. Have a plan. Rather than having the funeral director plan the service, take 10-15 minutes to use the free EternaPlan tool at Shared Sorrows.  This will provide you with a Funeral Directive which will communicate your wishes to the funeral home.  It will save time and money.
4. Have a budget. Don't let anyone tell you that the more you spend the more it demonstrates your love.  Think beyond the funeral to special, lasting ways you can use funds to honor a loved one.  Our Financial Resources puts everything together in one place for you.
5. Ask for help. If you simply don't have the necessary funds, we recommend that you start a CareFund™ at Shared Sorrows. This will allow family and friends to conveniently contribute to a funeral fund. If the individual had served in the US military, Shared Sorrows can help you reach the appropriate offices. Finally, reach out to your church, co-workers and other social groups to find individuals who will honor the loved one by helping with funeral expenses.