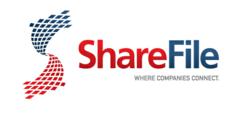 We've listened closely to customer feedback, and we are excited to announce these upgrades to our data room product -Jesse Lipson, Chief Executive Officer, ShareFile
Raleigh, NC (PRWEB) June 02, 2011
Virtual Data Rooms (VDRs) have become increasingly important for business consultancies managing mergers & acquisitions and for the accounting, legal and real estate fields as a way to increase efficiency and security of document sharing while reducing overhead costs. ShareFile, a leading provider of secure file transfer and full-featured virtual data room solutions that enable companies to send large files, is announcing the launch of its Virtual Data Room product in its EU data center, located in Ireland.
Additionally, ShareFile is announcing the release of several new features that have been rolled out to both their US-based and EU Virtual Data Room offerings.
Key Facts:

ShareFile's EU data center is now available to new and existing VDR customers.
European customers will benefit from faster data transfer speeds and better compliance with EU data privacy regulations by storing their data in ShareFile's EU data center.
ShareFile has also released several new features for all of its Data Room customers:
---- In addition to being able to grant the ability to download source documents or offer view-only access to documents with a dynamic watermark, data room administrators can also grant users the ability to download a PDF version of documents with a custom watermark.
---- The ability to easily generate a Data Room Index report listing the contents of all folders and files in the data room.
---- Updated queuing allows user to see the estimated completion time for a document that is being rendered for view-only capabilities.
VDRs are less expensive to set up and administer than traditional data rooms, and typically cost as little as a few hundred dollars per month compared to the thousands of dollars in set up, travel, and administration required by traditional data rooms.
ShareFile's VDRs can be accessed from anywhere instantly through any web browser.
Because of their ease of access, deals handled by VDRs typically attract more bidders, ultimately leading to a higher acquisition price for the seller.
"We've listened closely to customer feedback, and we are excited to announce these upgrades to our data room product," said Jesse Lipson, Chief Executive Officer of ShareFile, "We have seen tremendous demand for Virtual Data Rooms from our European customers and we're happy to be able to host their data in an EU facility. ShareFile plans to continue to aggressively improve VDR product and provide high-end features at an affordable price."
About ShareFile
ShareFile is a customer-focused software company that helps businesses exchange files with clients, partners, and colleagues easily, securely and professionally. Unlike an FTP site, ShareFile can be accessed using any standard web browser and does not require software installation or training. The company has over 2.5 million users across 120 countries and provides business solutions to more than 50 different industries including accounting, advertising, legal, graphic design, consulting, health care and engineering. Headquartered in Raleigh, North Carolina, ShareFile was named to the 2010 Inc. 500 list of America's fastest-growing private companies, and is a 2008 Winner of CNET's WebWare 100 for file storage and security. For more information about FTP site alternatives and virtual data room solutions, please visit the company's website.
###