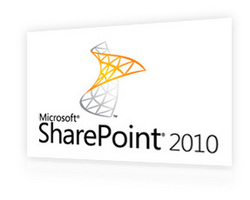 SharePoint 2010: The Business Collaboration Platform
Tampa, FL (Vocus) June 8, 2010
Magnetic, a web and applications development firm, will host the "SharePoint 2010: The Business Collaboration Platform" launch on June 29th at the University Club. The event will bring together technology professionals from the Tampa Bay area. As a Microsoft Gold Certified Partner, Magnetic is excited to be a part of Microsoft's SharePoint 2010 launch.
SharePoint 2010 offers innovative capabilities that enhance the collaboration and communication of any enterprise's systems and teams. Introducing SharePoint 2010 into an enterprise environment provides exceptional functionality enabling increased productivity, efficient teamwork and real-time data analysis. At the launch, Magnetic and partners will cover the best practices for using SharePoint 2010, including its social computing tools, in order to analyze up-to-date information and increase security controls.
"A customized SharePoint 2010 solution provides enormous power to its users. Magnetic is thrilled to have the opportunity to help introduce this technology to the community," said Jennifer Bakunas, President and CEO at Magnetic. "As consultants and developers, we are able to change the way businesses work by building the tools that create greater ease of collaboration and control over internal systems. Being an integral part of innovating better business practices is our passion."
The SharePoint 2010 launch will feature guest speakers from Moffitt Cancer Center and the Lockheed Martin Corporation, who will provide insight into SharePoint 2010 from the user perspective with important notes on the planning, development and implementation process. "We had a clear vision for our new system and partnered with Magnetic to upgrade to SharePoint 2010 based on their ability to assess our needs and develop an end solution that matches our vision," said Tolga Senel, Manager of Web and Interface Development at Moffitt.
At this event, Magnetic will bring together business and technology leaders from around the Tampa Bay area to network and learn how to migrate their infrastructure to SharePoint 2010. This event symbolizes the beginning of a new era in technology in which business collaboration happens across multiple systems and teams in real-time. Magnetic and their partners are offering this event at no charge. All interested parties are welcome to attend until registration is capped. For more details on the event, as well as registration information, please visit http://www.magnetic.com/application-development/sharepoint-2010-launch-event.
The SharePoint 2010 Launch event is being held at the University Club of Tampa at One Tampa City Center, 201 N. Franklin St., 38th Floor, Tampa, FL 33602 on June 29, 2010. Networking will begin at 5:30 p.m. followed by speakers at 6:30 p.m. Join us!
About Magnetic
Magnetic is a website application development company that believes the right Internet strategy can change the future of your business in a profound way. We build award-winning websites and results-driven online marketing campaigns for businesses across a wide variety of industries. As a Microsoft Gold Certified Partner, our team consists of talented, experienced and Microsoft-certified development specialists. Our suite of Microsoft services includes .NET development, SharePoint, Dynamics and SQL Server. Since our founding in 1997, we have specialized in Microsoft technologies and have a vast portfolio of successful projects deployed using the Microsoft platforms. Magnetic is a certified woman-owned business, Small Business of the Year Award winner, and a 5-time Best Places to Work winner. Please visit http://www.Magnetic.com for more information.
About Moffitt Cancer Center
Located in Tampa, Florida, Moffitt Cancer Center is an NCI Comprehensive Cancer Center - a designation that recognizes Moffitt's excellence in research and contributions to clinical trials, prevention and cancer control. Moffitt currently has 14 affiliates in Florida, one in Georgia and two in Puerto Rico. Additionally, Moffitt is a member of the National Comprehensive Cancer Network, a prestigious alliance of the country's leading cancer centers, and is listed in U.S. News & World Report as one of "America's Best Hospitals" for cancer. Moffitt's sole mission is to contribute to the prevention and cure of cancer. Please visit http://www.Moffitt.org for more information.
About Lockheed Martin Corporation
Lockheed Martin is a global security company that is principally engaged in the research, design, development, manufacture, integration and sustainment of advanced technology systems, products and services. Lockheed Martin's operating units are organized into broad business areas and include Aeronautics, Electronic Systems, Information Systems & Global Solutions, and Space Systems. As a global security and information technology company, the majority of Lockheed Martin's business is with the U.S. Department of Defense and the U.S. federal government agencies. Lockheed Martin is the largest provider of IT services, systems integration, and training to the U.S. Government. The remaining portion of Lockheed Martin's business is comprised of international government and some commercial sales of our products, services and platforms. Information obtained from http://www.lockheedmartin.com/aboutus/index.html.
###