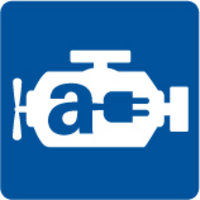 With the new AppEngine for SharePoint, we are enabling the application market for SharePoint
Reston, VA (PRWEB) August 19, 2009
CorasWorks Corporation, a leading provider of software that makes it easier to develop applications on Microsoft SharePoint, today released the AppEngine for SharePoint, Powered by CorasWorks. The AppEngine is an innovative runtime environment for SharePoint that allows users to download and run plug-and-play business apps from CorasWorks and its application publisher partners, or custom built applications from third-party service providers.
CorasWorks is best known for its Modular Application Development System, which enables organizations to design, build and manage applications in SharePoint without the costs and complexity of custom code development. The purpose of the AppEngine for SharePoint is to accelerate the accessibility and adoption of plug-and-play apps for SharePoint and allow organizations to gain immediate business value through the applications.
"With the new AppEngine for SharePoint, we are enabling the application market for SharePoint," said Gary Voight, President and CEO of CorasWorks. "As we talk to organizations that are investing in SharePoint, one theme we continually hear is their desire to get immediate business value beyond file sharing, team collaboration, and basic web parts. The AppEngine, with our plug-and-play apps and those from our partners, allows these organizations to realize that value by having robust business apps up and running in minutes and at a cost far lower than what they are used to paying."
The low-cost runtime app engine includes customization wizards so organizations can tailor the plug-and-play apps to meet their specific needs. It also supports multiple apps from multiple vendors, enables "DLL-free" apps, and allows organizations to run and connect business apps, such as a department dashboard, help desk, purchase request, time off management, project portfolio management and more.
The AppEngine for Sharepoint and plug-and-play business apps can be purchased and downloaded from the CorasWorks App Store. The AppEngine for SharePoint sells for $4,000 for the first server and just $8,000 for unlimited servers and unlimited users on a web farm.
The AppEngine for SharePoint runs on either Windows SharePoint Services v3.0 or Microsoft Office SharePoint Server (MOSS) and is designed to run on-premise or in an online hosted environment.
For more information on the AppEngine for SharePoint, Powered by CorasWorks, visit the CorasWorks App Store at http://community.corasworks.net/appshome.aspx.
About CorasWorks
With more than 1,000 customers and more than 1 million users worldwide, CorasWorks is a leading provider of modular application development software for Microsoft SharePoint. End customers and application publishers use CorasWorks products to build web-based solutions such as project- and process-oriented solutions and line of business applications. Its modular architecture makes it easy to design, build, and manage an integrated workplace of collaborative business applications, without the time and expense of custom development. For more information and online demos, please visit http://www.corasworks.net.
###