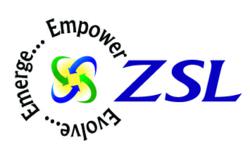 Edison, NJ (Vocus/PRWEB) February 01, 2011
ZSL is a global provider of enterprise business solutions and a Microsoft Gold Certified Partner. The company today announced that it has introduced its Hummingbird-to-Sharepoint Migration Services as a key component of its enterprise content management platform.
ZSL's Hummingbird-to-Sharepoint Migration has a custom webpart that provides an efficient approach to transfer documents from HummingBird (file systems) to document libraries in Sharepoint 2010. The HummingBird DM application is a bridge between SQL database and file system with an SQL statement used to retrieve the following:

Document profile information
Meta Data Information
Versions
Document Path information
Steps for Hummingbird Migration to SharePoint 2010:
1. ZSL's SharePoint webpart pulls all of the Hummingbird file and metadata details (including versions).
2. ZSL's SharePoint webpart uploads the files into SharePoint document library with file's metadata details that will be maintained in the SharePoint document library.
3. Hummingbird folder structures are created in the SharePoint server.
4. All documents are uploaded with version and history details to SharePoint document library.
5. If the Hummingbird document name exists in SharePoint Library, then a new filename will be generated dynamically and the existing files will not be overwritten.
About ZSL, Inc.
ZSL, Inc, (http://www.zsl.com) is a global provider of business and technology services to both large and mid-sized companies across a broad range of industries including pharmaceuticals, financial services, telecommunications, consumer products, retailing, manufacturing and more. Headquartered in Edison, NJ, the company currently employs more than 3500 IT consultants worldwide. Additional offices include: the U.K. Canada, France, Singapore, Malaysia, Dubai, and India.
###