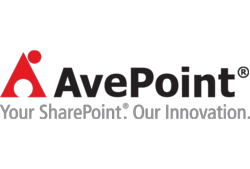 The new interface for DocAve 6 makes for easy handling of the platform, and improves the user experience in terms of usability, functionality, and content.
Jersey City, NJ (PRWEB) January 17, 2012
AvePoint, the leader in governance and infrastructure management solutions for Microsoft SharePoint, today announced the general availability of DocAve 6, the enterprise-class management platform for SharePoint governance. DocAve 6 increases business productivity, reduces total cost of ownership, provides IT assurance, and enables security and compliance for enterprise content. DocAve 6 helps SharePoint 2010 customers to unify management of on-premise, cloud, and hybrid SharePoint farms, including Microsoft Office 365.
"AvePoint's DocAve 6 release provides more ways for people to work together using SharePoint 2010," said Kristina Kerr, Group Product Manager for SharePoint, Microsoft Corp. "DocAve's new features further extend the SharePoint platform's governance and management functionality to provide organizations with additional options to enforce governance policies that meet their business needs."
With robust migration, integration, management, optimization, protection, and reporting capabilities for SharePoint 2010, DocAve 6 helps to automate SharePoint governance and management. As a fully integrated platform, DocAve 6 helps to create centralized or delegated management of SharePoint farms hosted on-premise, or in private and public clouds such as Office 365. Manage development, test, and production farms with ease, and govern solution and component deployment with DocAve's application lifecycle management tools.
"DocAve already has a good reputation amongst the SharePoint community, and DocAve 6 will only add to it," said DocAve 6 beta participant Andreas Plantera, System Engineer, OA Platform Engineering at AXA-Tech. "The new interface for DocAve 6 makes for easy handling of the platform, and improves the user experience in terms of usability, functionality, and content."
DocAve 6 powers a scalable and robust enterprise deployment to deliver maximum business value and offer enterprise-class:

Usability – DocAve 6, built entirely with Microsoft technologies and standards – including .NET, WCF, and Silverlight while using only fully supported Microsoft methodologies and APIs – provides ribbon-based controls as well as wizards for common SharePoint management functions to automate the process, such as "planless" commands for live backups and content reorganizations in the face of ad hoc business requests. DocAve 6 introduces a universal tree to make it easier to navigate among products and support cross-product use cases for deployments of all sizes.
Scalability – DocAve 6 optimizes enterprise-wide management initiatives and offers a holistic, comprehensive approach to SharePoint management and control. DocAve 6 also provides administrators and developers with PowerShell cmdlets and APIs with which to customize, automate, and extend the platform's rich capabilities.
Availability – DocAve 6 improves quality of service and minimizes business disruption by optimizing infrastructure and performance as well as integrating with enterprise-class storage platforms. Organizations can use DocAve 6 to architect a highly available service resilient in the face of disaster, protecting both the content and configuration of other third-party SharePoint applications and services. DocAve's new management architecture allows for seamless integration with your SharePoint disaster recovery solutions, ensuring an always-available management platform across all SharePoint deployments.
"SharePoint 2010 deployments continue to rise – not just in sheer number, but also in scope and complexity," said Dr. Tianyi (TJ) Jiang, AvePoint Co-Founder and Co-CEO. "It is AvePoint's mission in DocAve 6, the result of 10 years of devotion to SharePoint success and our work with more than 8,000 customers in 63 countries, to ensure organizations can enhance the usability, scalability, and availability of SharePoint. In doing so, they will be able to increase business productivity, reduce total cost of ownership, provide IT assurance, and enable security for their business content."
DocAve 6 is generally available to customers today, January 17. DocAve 6 Service Pack 1, which will include further feature enhancements for customers on SharePoint 2010, is scheduled for release in June 2012. For more information about all of the new features and functionality in DocAve 6, please visit http://www.avepoint.com/DocAve6.
About AvePoint
AvePoint is a global technology company and proven software leader. Since its founding in 2001, AvePoint provides enterprise-class governance and infrastructure management solutions for Microsoft SharePoint. Propelled by its SharePoint-exclusive research & development team, AvePoint helps more than 8,000 customers – including many Fortune 500 companies and government agencies – meet their specific business objectives utilizing SharePoint. AvePoint, Inc. is headquartered and maintains its principal operational center in Jersey City, NJ, with wholly owned operational centers in the USA, Canada, Australia, South Africa, United Kingdom, France, Germany, Netherlands, Switzerland, Japan, Singapore, and China. AvePoint is a Microsoft Gold Certified Portals and Collaboration Partner and Gold Certified ISV Partner as well as a US Government GSA provider via strategic partnerships.
All product and company names herein may be trademarks of their registered owners. Projected dates are subject to change.
###