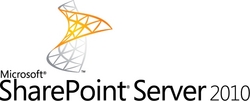 Atlanta, GA (PRWEB) June 10, 2010
Northridge is pleased to announce open registration for its upcoming webinar, "SharePoint 2010 for Public Websites and Applications," which is the latest SharePoint webinar in Northridge's 2010 SharePoint webinar series.
During this complimentary webinar, which will be held on Wednesday, June 30, 2010 at 11:00 AM ET, Northridge SharePoint consulting experts will reveal how SharePoint is more than an enterprise intranet, enterprise content management, and business intelligence platform -- SharePoint is a solid foundation for external websites and web solutions.
Whether you are currently leveraging your organization's SharePoint platform investment for your external web marketing or web business solutions, or considering it, this webinar will be valuable in understanding how the SharePoint platform aligns with your business and marketing requirements including areas such as:

User Experience & Creative Design
Web Content Management
Search
Custom Application Development
Rich Internet Applications
Register Today: http://tiny.cc/h4kzd
About Northridge Systems
Northridge Systems enables enterprise excellence through Collaboration, Productivity and Business Insight solutions. By combining pragmatic business consulting, advanced technology services, and proven delivery methodologies, Northridge delivers measurable long-term results for clients throughout North America. A nationally recognized award-winning firm, Northridge was founded in 1999 and is a Microsoft Managed Partner and Microsoft Gold Certified Partner.
Northridge clients range from well-established firms to Global 2000 companies including industry leaders such as Acuity Brands, Allstate, Atlanta Gas Light, Autotrader.com, Coca-Cola Enterprises, Goodwill Industries, Microsoft, Newell Rubbermaid, Time Warner Cable, Verizon Wireless, The Coca-Cola Company, and W.C. Bradley.
In assisting clients to reach their business goals, Northridge leverages leading-edge Microsoft technologies including Microsoft SharePoint Server (MOSS), PerformancePoint Services, FAST Enterprise Search Platform (FAST ESP), Office Communications Server (OCS), SQL Server, .NET Framework, System Center, Exchange, Hyper-V and Windows Server.
Northridge Systems (http://www.northridgesystems.com) is a division of Northridge.
###