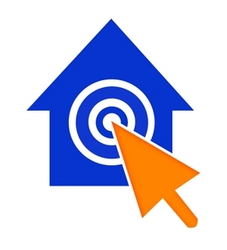 Thorough research of the available options showed Drupal to be the logical choice
Washington, DC (PRWEB) July 6, 2010
Sharperoo, a meeting place for homeowners and contractors, today announced the rollout of a new feature that allows homeowners to create and maintain a list of their favorite contractors. This recent feature is the latest in a series of community-driven features that Sharperoo has offered in recent months, all powered by Drupal. In addition to allowing homeowners to create and maintain a list of favorite contractors, Sharperoo allows homeowners to provide contractor reviews. Sharperoo also allows contractors to maintain a profile with pictures of their work and information about their company.
According to company spokesperson Brad Stephenson, it was all made possible by Drupal's easy-to-use architecture. The initial decision to use Drupal in 2009 was largely influenced by the broad range of open-source modules that Drupal offered. "We knew that there were several open frameworks that could support the majority of the basic infrastructure we wanted to develop," said Stephenson. "Ultimately, we knew that community interaction and speed of development would be what distinguished Sharperoo from comparable sites and thorough research of the available options showed Drupal to be the logical choice."
Sharperoo was able to create the entire website in a fraction of the time and cost it would have taken to build a Web site made entirely of custom software. Using a small team of developers, they are able to leverage the wide variety of Drupal's modules and add new features on a weekly basis. "Now that we are nearing completion on Sharperoo's core architecture you are going to see us testing out more social features with our beta users," said Stephenson. "The beauty of Drupal is that many of those features are already built out. So instead of spending a lot of time writing code from scratch, we can share features with users and see what they like or don't like before allocating resources to fully implement and configure them."
About Sharperoo
With over 1 million profiles of general contractors throughout the United States, Sharperoo is the leading online directory of contractors throughout the United States. Homeowners who visit Sharperoo have free and open access to public data on contractors, community-driven reviews and information that the contractors themselves have provided. For contractors, Sharperoo provides a quick and easy way to create and grow a Web presence. Through the freely available tools on Sharperoo, contractors can easily create and share information about their businesses and work they've done. Started in August 2009, Sharperoo was incorporated in the state of Arizona, January, 2010 after an initial round of seed funding.
###