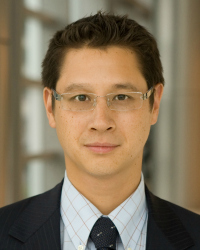 hong kong (PRWEB) June 12, 2015
Shaun Rein, author of best-seller "The End of Cheap China", Joins China Speakers Agency, the international speakers bureau with a China focus.
Shaun Rein
Shaun Rein is the Founder and Managing Director of the China Market Research Group (CMR), the world's leading strategic market intelligence firm focused on China. He works with Fortune 500 and leading Chinese companies, private equity firms, SMEs, and hedge funds.
Rein is the author of the international best-sellers "The End of Cheap China" and the "End of Copycat China." Publishers Weekly named "Cheap" one of the top 10 business books for 2012. The Financial Times called "Copycat" "Intriguing."
Rein is often featured in the Wall Street Journal, Fortune, and The Financial Times. His op-eds have appeared in the New York Times, and he frequently appears on MSNBC, CNBC, Bloomberg, BBC, and CNN. Rein formerly taught executive education classes for the London Business School. He previously was a weekly columnist for CNBC and Forbes and also used to write a regular column for Bloomberg BusinessWeek.
He regularly delivers keynotes to groups ranging in size from 10 to 3000. Speaking engagement clients include: Estée Lauder, Adidas, P&G, Morgan Stanley, HSBC, JP Morgan, Credit Suisse, KPMG, Macquarie Bank, Mizuho Bank, Nomura Securities, Hard Rock International, TFWA, Baird Private Equity, AT Kearney, Deloitte, Jefferies, Global Sources, Citywire, Radius Travel, Abacus, Crain Communications, HKDC, CeBIT, Barry Callebaut, Nestle.
He has given speeches around the world, including South Africa, Australia, the United States, France, Canada, Thailand, Singapore, Vietnam, Japan, South Korea, Hong Kong, China.
He graduated from Harvard University with a master's degree focused on China economy and a BA Honours from McGill University. He sits on the St. Paul's School Asia Council.
Rein delivers speeches on China's economy, consumer trends, and rising innovation:

"The End of Cheap China"
"The End of Copycat China"
About China Speakers Agency
China Speakers Agency, the international speakers bureau focusing on China, serves as your hub for finding the speaker(s) that will best fit your event needs. Our service is particularly useful for organizations that are:
MNCs looking for concrete know-how on how to do business with / in China
Chinese companies entering the global market looking for international experience
Based in Hong Kong and representing renowned speakers from China, Asia Pacific as well as around the world, we are the resources for personalities who bring fresh ideas and new insights.
For further information, contact:
Priscilla Chan
China Speakers Agency
A: Room 2912, Tower 2, Times Square, Causeway Bay, Hong Kong
E: info(at)chinaspeakersagency(dot)com
T: +852 3489 9246
W: http://www.chinaspeakersagency.com