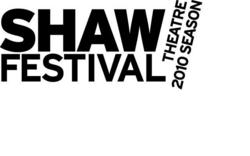 (PRWEB) February 17, 2010
Niagara-on-the-Lake, Ontario The Shaw Festival Film Series has confirmed a February 20th screening of gritty and inspirational Precious: Based on the Novel "Push" by Sapphire.
Precious: Based on the Novel "Push" by Sapphire recently received six Oscar nominations in the Best Picture, Best Actress (Gabourey Sidibe), Best Supporting Actress (Mo'Nique), Best Adapted Screenplay (Geoffrey Fletcher), Best Director (Lee Daniels) and Best Editing categories.
Tickets to the Shaw Festival screening of Precious: Based on the Novel "Push" by Sapphire are $11 per person. Advance tickets and same day tickets can be purchased at the Niagara-on-the-Lake Theatre Box Office or by calling 1-800-511-SHAW (7429) (locally 905-468-2172). Feature films are scheduled at 3 pm each Saturday from now until February 27. Documentaries screen at 6 pm each Wednesday until February 17.
A special screening of Genius Within: The Inner Life of Glenn Gould, a new Canadian documentary that received great praise at the 2009 Toronto Film Festival, will be presented on February 28 at 2 pm at the Shaw's Festival Theatre in support of the Ontario theatre and Music Niagara. A reception with wine and hors d'oeuvres will follow in the Macdonald Heaslip Lounge. Music will be provided by the Gould String Quartet. Tickets are $50 (film and reception) and $20 (film only). Advance and same day tickets can be ordered through the Shaw Festival Box Office. Generously supported by Inniskillin.
For more information about the Shaw Festival, visit http://www.shawfest.com.
About the Shaw Festival Theatre
In the spirit of George Bernard Shaw, the Shaw Festival provokes the mind and stirs the soul through a theatre experience so compelling that, year after year, ever-broadening groups of artists, audiences and supporters are drawn to our work in Niagara-on-the-Lake and beyond.
###