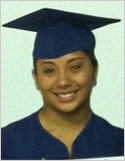 Our students' success is a direct result of the FCC on-campus support and the academic support provided by SHCOE
Pensacola, FL (PRWEB) August 29, 2012
The Bridge to Start program that launched in May of this year as a partnership between Smart Horizons Career Online Education (SHCOE; http://www.schoe.org) and Anthem College (http://www.anthemcollege.edu) and Florida Career College (FCC; http://www.careercollege.edu) continues to make a difference in students' lives.
Twenty-one-year-old Anahi Ferral had passed all of her courses while enrolled at Lennard High School from 2006 to 2010 in her native Ruskin, FL. However, she was not awarded a high school diploma because she fell two points short of the required score on the Florida Comprehensive Assessment Test (FCAT) that is taken by all public school students in Florida.
Enter Bridge to Start and its unique hybrid learning experience that features state-of-the-art computer labs on all 11 FCC campuses, each staffed by an on-site academic facilitator. These labs enable students such as Ferral to complete SHCOE's online coursework in campus environments that prepare them for their future post-secondary studies.
Ferral enrolled in the program on FCC's Brandon, FL campus in July of this year and completed coursework in the General Career Preparation certificate path on August 16. Coupled with the high school courses that transferred from her years at Lennard High School, Ferral was able to earn her high school diploma through SHCOE's AdvancED/SACS-accredited online school district. This has enabled her to fulfill a dream to attend college as she moves on to college-level coursework in FCC's Medical Assistant program.
SHCOE's General Career Preparation program is designed specifically to prepare students for entry into post-secondary career colleges. Not only did the General Career Preparation program make it possible for Ferral to receive her high school diploma, it also provided her with valuable skills. Areas of focus in the program include:

Computer skills, including Email and the Internet
Popular office software programs such as Excel, Word, PowerPoint
Communication
Management skills
Preparation for entrance into a post-secondary training program
"I always felt prepared for the tests, and everything was easy to follow and made sense," Ferral said of the coursework, which is designed to build skills that will serve her both in school and in meeting her future career goals. "I want to work in the medical profession and continue to study toward becoming a registered nurse," she said.
"Enrollment in SHCOE's Bridge to Path high school program has increased almost 50 percent in the past three months and continues to grow at a rapid pace. Our students' success is a direct result of the FCC on-campus support and the academic support provided by SHCOE," said Brittany Adkison, SHCOE's Senior Manager of Enrollment. "The aim of this collaboration is to engage students and keep them motivated toward graduation and matriculation into college."
About SHCOE
Smart Horizons Career Online Education, founded in 2009 and located in Pensacola, Florida, is a private, AdvancED/SACS accredited online school district. AdvancED/SACS District accreditation signifies that SHCOE and all of its schools are fully accredited and that SHCOE is recognized across the nation as a quality school system. Smart Horizons Career Online Education offers 18-credit, career-based high school diploma programs that are designed to prepare students for entrance into the workplace. Career certificate offerings include Childcare Education, Office Management, Protection Services, Homeland Security, Healthcare (coming soon), Transportation Services, and Professional Skills. For more information, visit our website at http://www.shcoe.org, call our office at 855-777-4265, or email us at info(at)smarthorizonsonline(dot)org.
Contact: Dr. Howard Liebman, Superintendent of Schools, hliebman(at)smarthorizonsonline(dot)org or 305-962-6489
About Florida Career College
Established in 1982, Florida Career College specializes in career training and has 11 campus locations in the state of Florida. FCC offers coursework in the areas of information technology, business, cosmetology, allied health, technical trades, nursing, and massage therapy. FCC offers quality educational programs based on employer-driven requirements and strives to create a positive learning environment that recognizes individuality and enables students to meet their unique educational goals. For more information, visit the website at http://www.careercollege.edu, or call 1-888-852-7272.