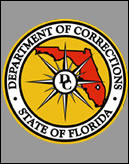 As for Smart Horizons Career Online Education, I want you all to know it is a wonderful program.
Pensacola, FL (PRWEB) January 18, 2013
Smart Horizons Career Online Education (SHCOE; http://www.shcoe.org) held historic graduation ceremonies on November 2, 2012 for 21 inmates in the Florida Department of Corrections Madison Correctional Institution.
SHCOE was selected as the official provider of online education for inmates in Florida prison facilities in February 2012. Pilot programs went live at the Madison facility in April and at Ocala's Lowell Annex Correctional Institution in May. The 21 Madison graduates are the inaugural graduating class for these pilot programs, which are the first online secondary education programs at any correctional facility in the United States.
Attending this historic occasion were Ms. Tahnee Casanova, Bureau Chief of Re-Entry Programs and Education for the Florida Department of Corrections; Dr. Howard Liebman, CEO and Superintendent for SHCOE; Mr. Chip Case and Mr. Brewser Brown, Chief Lobbyists for SHCOE; and members of the graduates' families.
A speech delivered by one of the graduating inmates was the highlight of the ceremony. It provided vivid testimony to the difference that SHCOE is making in people's lives. The full text of the speech is available on the Smart Horizons Career Online Education district site.
About SHCOE
Smart Horizons Career Online Education, founded in 2009 and located in Pensacola, Florida, is a private, AdvancED/SACS accredited online school district. AdvancED/SACS District accreditation signifies that SHCOE and all of its schools are fully accredited and that SHCOE is recognized across the nation as a quality school system. Smart Horizons Career Online Education offers 18-credit, career-based high school diploma programs that are designed to prepare students for entrance into the workplace. Career certificate offerings include Childcare Education, Office Management, Protection Services, Homeland Security, Healthcare (coming soon), Transportation Services, and Professional Skills. For more information, visit our website at http://www.shcoe.org, call our office at 855-777-4265, or email us at info(at)smarthorizonsonline(dot)org.
Contact: Dr. Howard Liebman, Superintendent of Schools, hliebman(at)smarthorizonsonline(dot)org or 305-962-6489