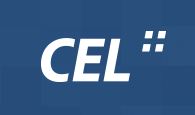 building a production team that is capable of supporting a unique high quality product makes a difference to a businesses bottom line
Seattle, WA (PRWEB) February 06, 2013
Cutting Edge Laser has just recently launched their new website which will help customers better connect with their sheet metal fabrication service. CEL has provided fabrication services to U.S. and overseas clients for over 20 years. The Seattle based company hopes to connect with their current and future clients in a new way through their website.
Here are a few ways potential clients can connect with them: They are providing a newsletter service that will keep interested customers up to date on current events with the sheet metal fabrication industry. They've also released their latest sheet metal fabrication blog which provides little snippets of up to date information on changes on their services and highlights interesting case studies.
They provide a broad range of sheet metal fabrication services to meet the needs of companies looking for new vendors or simply needing to expand their capacity. CEL has served a broad range of customers, from fortune 500 companies to small local start-ups. Their uniqueness falls within their quality sheet metal fabrication and value-added engineering services that can help their customers create better products while decreasing overall production costs.
When a customer is looking to take a product to life they are more than likely looking at a large financial investment. That's why building a production team that is capable of supporting a high-quality product makes a difference to a businesses bottom line. CEL delivers this solution to their clients through top of the line laser cutting, sheet metal fabrication services, CNC machining, and engineering. Learn more about their laser cutting, sheet metal fabrication, and CNC machining services services