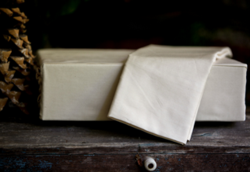 I would guess that's because we all want to buy something special, for our wives especially...
Incline Village, Nevada (PRWEB) December 14, 2012
Chuck Harmon, CEO of Charles C Harmon Co LLC, announced, today, that they have set aside Friday, Dec. 14th at 6 pm PST thru Monday, Dec. 17th at Midnight for their "Last Minute Gift Ideas" Sale. Memory Foam Pillows will be on a buy one get on free special as long as supplies last.
They have also put two of their most popular sheet sets on special with a "Buy Two Sheet Sets, Get Two Free Memory Foam Pillows" offer.
"We know that most people are still procrastinating about what to buy for Christmas and we want to help them get their shopping done early this year. By setting a 3 day time limit on this special offer, we feel it will give people that little incentive they need to go ahead with their shopping now" said Harmon.
"I think most men are like me and tend to put things off until the last minute," he said, "I can't count how many times the gift opening has been delayed because I was still out in the stores trying to finish my shopping."
"I would guess that's because we all want to buy something special, for our wives especially, but it just isn't that easy to know what would make them feel special."
Three different pillows and two sheet sets, the Pure Collection and the Royal Luxury Collection will be offered during by the company and these are very high quality items.
The Pure Collection is a 300ct. 100% Certified Organic Egyptian Cotton set while the Royal Luxury Collection features a 618ct. Combed Cotton Sateen set.
People interested in learning more about the special offer are encouraged to visit the sheet/pillow special page at Memory Foam Mattress Store Sheet Pillow Special.
The company also encourages you to take a look at their memory foam mattress home page where they will discover the 5 Fatal Mistakes People Make When Buying a Memory Foam Mattress and How to Avoid Them.