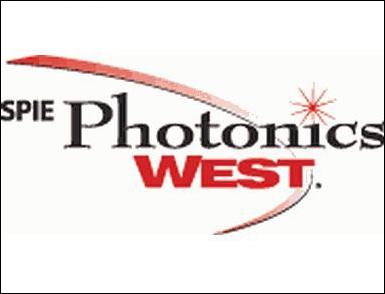 We are striving to make your business our top priority and will continue to meet our customers needs
Chicago, Illinois (PRWEB) January 24, 2007
Sheldon Player announced that Equipment Acquisition Resources Inc. (http://www.eartechnology.com) will attend the SPIE Photonics West 2007 conference.
Sheldon Player provides Industrial Optical processing equipment relating to the photonics industry. Photonics West is a fantastic venue bringing together thousands of the world's most promising photonics and optical professionals to share innovations globally. Sheldon Player is happy to attend Photonics West this year and will return for years to come.
See us at Photonics West
Tuesday, 23 January 10:00 a.m. to 5:00 p.m.
Wednesday, 24 January 10:00 a.m. to 5:00 p.m.
Thursday, 25 January 10:00 a.m. to 4:00 p.m.
Held in the San Jose Convention Center Complex
San Jose, California, USA
Booth #6275
Sheldon Player at E.A.R. Inc. is currently offering Direct Financing not only on Equipment Purchases, but also on our Process development and Contract Manufacturing. "We are striving to make your business our top priority and will continue to meet our customers needs" says Player. Inquire about our Low cost Leasing/Financing Programs today!
To qualified buyers, it offers "0" percent financing and even negative rate financing where applicable. It also offers extensive maintenance programs to accompany our equipment finance packages. We now offer worldwide shipping and packaging for customers existing equipment as well as our own. We also offer worldwide rebuilding services of all existing customer equipment even if purchased elsewhere. We urge you to contact us right away about our new Process Development, Manufacturing and Finance services. Let Equipment Acquisition Resources Inc. help your business succeed.
Equipment Acquisition Resources, Inc. (E.A.R.) is one of the world's largest suppliers of lappers, polishers, slicers, grinders and dicing saws for crystalline materials. Its remanufactured equipment out-performs even new machines in finishing accuracy and attainable material thinness.
If precision is vital and material saving is critical, Sheldon Player would like to invite you to step into the universe of affordable machines redesigned to achieve both. At E.A.R., equipment systems are a cut above the norm, essential to the rigorous demands of superconductor fabrication.
The company also offers a complete process development program, which includes R&D, for the successful completion of your specific application. We will also contract for the production of your product after successful development thereof. Facilities include clean room operations for application testing, 50,000ft² of complete rebuilding areas, and more than 20,000ft² of showroom area.
E.A.R. aggressively purchases complete and entire plants that have been shut down. In so doing, it is able to offer a wide array of machines as well as test equipment. We invite you to offer us any and all surplus equipment you may have, and we help our customers by actively taking surplus equipment in on trade when available.
Our warranty is unmatched anywhere, as it includes a full purchase price return privilege. Worldwide installation services are also part of the E.A.R. Worldwide Services Program. E.A.R.'s Financial Service Division offers turnkey financing for equipment acquisitions if requested by its customers. We offer a wide choice of financing options from leasing to direct financing.
If you are seeking the finest money making world-class equipment and services for crystalline material applications, E.A.R. invites you to discover our world of products and services.
Please consider Sheldon Player success in your applications. With more than 30 years of experience, our team is capable of any application solution.
###