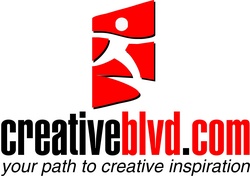 Shellie is experienced in implementing training courses for designers, along with creative service users at advertising agencies such as Leo Burnett. Her extensive knowledge in prepress workflows, applications, digital imaging, color theory, preflight, trapping and imposition workflow as well as Digital on Demand Printing is invaluable as we extend our channel presence
NEW YORK (PRWEB) September 11, 2007
Ms. Hall, based in Chicago, will be responsible for the company's web content, seminar programs and contributing editors. She has 20 years of experience as a recognized industry specialist in design, printing and publishing. Prior to joining http://www.CreativeBLVD.com Ms. Hall was a product marketing manager at Quark, and also worked with Capps Digital, RR Donnelley & Sons, Fujifilm and Mail-Well. Ms Hall is a frequent speaker at high-profile industry events such as MacWorld, MacExpo, How Design Conference, Seybold Events, Folio Show, Graph Expo, C.A.S.E., DRUPA, CMA, P3 and IGAEA.
"Shellie is an energetic and charismatic leader, with hands-on experience that uniquely qualifies her to evolve our website content as well as build our workshop program presence in the US." said Philip Kaskawits, publisher of CreativeBLVD.
Ms. Hall heads - The 'Designer Solutions Road Tour' - Navigating the Pitfalls of Printing and Output in an On-Line Digital World - with a preview debut at the APPLE SoHo NYC Store. The September 25th, 2007 event @ 6:30pm will include presentations from an X-Rite color management expert (http://www.xrite.com) and technical production expertise from http://www.BargainPrinting.com Topic highlights:
-- Preparing files for the ultimate output
-- Color management for monitor to print match
-- The 10 commandments of preparing files for printing & proofing.
"Shellie is experienced in implementing training courses for designers, along with creative service users at advertising agencies such as Leo Burnett. Her extensive knowledge in prepress workflows, applications, digital imaging, color theory, preflight, trapping and imposition workflow as well as Digital on Demand Printing is invaluable as we extend our channel presence," Kaskawits concludes.
About CreativeBLVD
http://www.creativeblvd.com provides news and information for all creative tools. A one-stop designer resource, it includes topics for all media, business tips, application guides, and more. CreativeBLVD partners with industry leaders, many of whom contribute content.