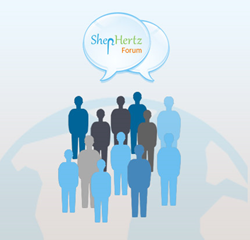 (PRWEB) March 26, 2014
ShepHertz has announced the launch of its online developer forum. The launch will benefit the company's growing developer community to interact and learn from each other. The ShepHertz engineering team will also actively engage with the community on the forum and it will be a place where developers can get quick answers to their questions.
As the ShepHertz developer community has been growing rapidly, there was an obvious need for such a forum. App42 BaaS (Backend as a Service) and AppWarp Cloud Multiplayer networking engine have been the main drivers for the growth so far. In the last few months, ShepHertz has added to its portfolio of backend products. App42PaaS (Platform as a Service) and AppWarp S2 (on-premise authoritative game server) are the most recent additions. These products already have a healthy user base and have had rapid adoption in the developer community. ShepHertz currently has close to 10,000 registered developers using its platform.
About ShepHertz
ShepHertz is a Cloud Ecosystem Provider for Apps i.e. Mobile, Web, Social, Gaming and TV Apps. ShepHertz' endeavour is to make App developers successful on the Cloud, irrespective of the technology or platform on which they are developing. Their product line provides one-stop-shop ecosystem for developing Apps on the Cloud. Their Product line consists of App42 Cloud API – BaaS (Backend as a Service), AppWarp- Multiplayer Gaming Engine, App42 PaaS with App42 BPaaS & GPaaS solutions.