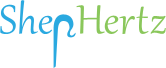 Complexity approached by Simplicity
New Delhi (PRWEB) August 21, 2012
ShepHertz Technologies Pvt. Ltd announces a range of App42 PaaS and Cloud offerings for multiple domains.
ShepHertz's endeavor is to make App developers successful on the Cloud, irrespective of the technology or platform on which they are developing. All their products focus on making App developers' life easy and augment their business. App's complete backend will be managed by App42. Developers will hardly need to write any server side code for their Apps. Now developers dont have to worry about OS installations, patches, security, firewalls, scalability, high availability and any server side code, be it technical or business logic. Developers can focus on their UX and client-side logic, and leave the cloud and data management to App42 Cloud Platform. Moving or porting from one access channel i.e. Mobile, Web, Social, TV etc. to another will be greatly reduced because of ShepHertz unified approach. Shephertz access channel and technology agnostic approach covers the complete App development landscape through their native SDKs.
Developers will potentially save considerably because they can avoid buying dedicated cloud resources and their development is greatly reduced because of the out of the box 300+ App42 Cloud APIs.
Shephertz App42 Product line
App42 Cloud API - 300+ Cloud APIs to develop Mobile, Web, Social, SaaS, TV and Gaming Apps.
AppHawk - Project, Issue\Defect Management and Collaboration with additional features for cloud and mobile app projects.
AppWarp - Massive Multiplayer Realtime Gaming and Virtual World platform for simple to complex games. Customizable rooms and lobbies provided out of the box.
AppClay - Build and launch HTML5 and Android native Apps on the fly in a few minutes. Zero Coding or technology knowledge required.
Their vision is to be a technology agnostic ecosystem provider and offer a wide spectrum of products and tools for App developers. Developers don't have to go to multiple vendors for their cloud needs. App42 Cloud Platform is a One-Stop-Shop for developing Apps on the cloud.
Shephertz App42 Product line
App42 Cloud API - The App42 Cloud API's consists of a REST based service which has a JSON and XML interface. There are around 16+ modules with over 300+ API's which will help developers to develop their applications; irrespective of the type or domain of the App they are developing. Technical as well as business services are provided by App42 Cloud API. These APIs are platform agnostic and support Windows 7, J2ME, iOS, Aondroid or HTML5 with all popular languages like Java, Groovy, PHP, Ruby, or C# which will enable easy integration of the API's into the App code. With just a few lines of code, the App developer gets access to services. From a simple to complex app can be developed using ShepHertz App42 comprehensive and powerful technical as well as business services.
AppWarp - AppWarp is a device agnostic Cloud based Massive Multiplayer Gaming and Virtual World Platform. Client side SDKs are available for all the popular platforms. This allows clients to build applications that can run on any device and users on different platforms can interact with each other through your application. They provide SDKs for Android, iOS and Windows phone devices. AppWarp provides powerful client-side constructs for the application's users to interact in virtual rooms and lobbies. They provide APIs to perform operations such as joining a room, subscribing for notifications, sending chat messages etc. To aide developing application specific logic, they also provide APIs to set and retrieve custom data that can be associated with virtual rooms and online users. They have developed their own custom binary protocol to handle communication between different client devices and ShepHertz cloud server. This reduces the message size and increases the throughput for the application.
AppHawk - Manage the Project users, tasks, requirements, increments, estimation, costing, documents and collaboration tools for communication and sharing information and documents. AppHawk also has got a simple but effective defect\Issue Management to track, allocate and monitor your project issues. Special focus has been on Cloud Projects e.g. Manage your Cloud resources and recurring budget. The client can also manage the recurring revenue and the income which they make through different AppStores\MarketPlace. AppHawk does just that, with no frills and fancies. It gives a simple intuitive interface, using which an App Developer can start managing their projects in a few minutes.
AppClay - Using AppClay anybody who does not have any knowledge about Mobile App Development can create engaging and connected HTML5 and Android Native Apps. From idea to go live it wont take just few clicks and minutes. AppClay's intuitive wizard gives an easy interface to create HTML5 and Android Mobile APPs on the fly. It supports all major mobiles in market including Windows 7, Nokia, Blackberry, Android and iPhone. It has a long feature list supporting home page, listing, audio & video media, social connect i.e. Twitter, LinkedIn, Map integration, Contact Us etc. There is absolutely no coding required to develop mobile in few minutes.
Whether a person is a Pro App developer or a beginner for Mobile, Web, Social, TV and Gaming Apps, they will find App42 assisting them in developing engaging and connected Apps. Even Non-technical App developers can use AppClay to develop Apps.
About ShepHertz
ShepHertz Technologies Pvt. Ltd. was incorporated in July 2010. ShepHertz is an access channel and technology agnostic cloud computing (PaaS) service provider. App42 cloud platform is their flagship product, on which their other products are built. They have taken an ecosystem approach where they want to provide Mobile, Web, Social, SaaS, TV and Gaming App developers a One-Stop-Shop for all their Cloud needs. From simple to very complex, reliable and robust Apps can be developed in a very short time and without any cloud resource management, thereby reducing time, cost and effort.
The platform and their products are developed by developers for developers. Their motto is "Complexity approached by Simplicity"
Reach out to them for
Sales - sales(at)shephertz(dot)com
Support - support(at)shephertz(dot)com
Visit their Blog http://blogs.shephertz.com to get updated news about Shephertz Product line, team and life.