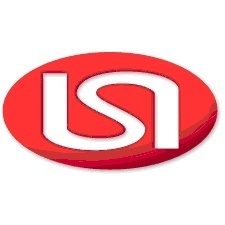 It is a bittersweet day for the ISI family
ESCHBORN, Germany & WHIPPANY, N.J. (PRWEB) August 20, 2008
"It is a bittersweet day for the ISI family," said Jinsoo Kim, founder and chief executive officer of ISI. "Gil Kampfner's leadership will be missed, but our ability to replace him with an industry veteran like Adam Sherlock is a testament to our team building and succession planning."
Sherlock, who joined ISI as Director of Business Development last year, has spent 20 years in the IT industry, specifically life sciences companies. As chief operating officer of IQ Consultancy, a provider of change management services to the pharmaceutical industry, Sherlock's extensive business management experience was instrumental in securing the company's successful acquisition by a major Swedish IT consultancy firm. Prior to IQ Consultancy, Sherlock was founder and managing director of the Synapse Partnership, a company specializing in regulatory software for the life sciences market. Sherlock also served as director of business development at major medical communications agency Gardiner-Caldwell Communications, which grew revenue 400 percent over his five-year tenure.
Kampfner retires after 35 years in the drug development industry. His career has spanned the entire history of modern clinical trials and data management, and has included building a European business for ISI with clients such as pharmaceutical industry giants AstraZeneca, Boehringer Ingelheim, and Sanofi Aventis.
Under Sherlock's leadership, ISI will continue to aggressively grow its regulatory consulting practice, outsourcing services, and European market share of its flagship submission products eCTDXPress and ISIPublisher. Earlier this year, ISI announced that it integrated its product suite to provide European companies with the flexibility to submit to regulatory agencies in any format – paper, electronic Common Technical Document (eCTD) or non-eCTD electronic submissions.
About Image Solutions
Founded in 1992, Image Solutions, Inc (ISI) is a proven market leader in providing submissions solutions, process services and consulting to Life Sciences companies as a way to improve clinical and regulatory processes that bring new medicines to market. ISI was among the first professional services firm to deliver electronic submissions to the industry and since has delivered more than 1,600 electronic submissions and 900 eCTD submissions. The company has a 48 percent market share among Top 50 global pharmaceutical for its flagship submission product, eCTDXPress, and 4 of the top 10 pharma now have ISIPublisher.
ISI is a privately held company with headquarters in Whippany, New Jersey and operations throughout the U.S., Europe and Asia. ISI also remains committed to giving back to society and sharing its success with others by donating 10 percent of annual net profits to over 20 recognized charitable organisations. For more information, visit the company website at http://www.imagesolutions.com.
Tags: eCTD; regulatory submission publishing; electronic submissions; drug development; drug development technology; pharmaceutical industry; biotechnology; European pharmaceutical; European life sciences
Suggested Links: ISI Web site; FDA eCTD Guidance
Image Solutions, Inc., ISIToolBox,ISIRender, Virtual Link Manager, eCTDXPress, ISIPublisher and ISIRegTracker are trademarks or registered trademarks of Image Solutions, Inc. which may be registered in the United States and internationally. Other brand names may be trademarks or registered trademarks of others