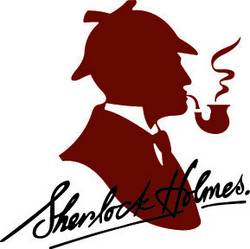 We are delighted to have Bradford Licensing on board
Montclair, NJ (Vocus) September 30, 2009
Bradford Licensing is pleased to announce its agent partnership with London licensor, The Sherlock Holmes Company through agent Event Merchandising to solicit worldwide licensing rights for the globally recognized, Sherlock Holmes property.
"We are delighted to have Bradford Licensing on board," explained Jeremy Goldsmith, Managing Director of Event Merchandising. "Sherlock Holmes is truly the first pop icon of the modern age. Of all the literary figures that have been created since William Caxton printed the first book in English in 1474, Sherlock Holmes is one of the most widely recognized; a timeless masterpiece appealing to all ages and races. The brilliant, descriptive stories written by Sir Arthur Conan Doyle, having been translated into hundreds of languages, are now taught in many schools across the globe. Their presence in curriculums together with the countless Films, TV shows and plays help to ensure the continuation of Holmes," Mr. Goldsmith said.
The Sherlock Holmes brand includes the famous silhouetted profile of the detective donning his legendary deerstalker hat and pipe as well as his marked signature. Bradford licensing plans to pursue licensing deals overseas using its global extension capabilities, but will primarily focus upon developing and implementing a strategic plan to expand the domestic program.
"Sherlock Holmes is one of the most admired characters throughout all of literary history. Bradford's partnership with Event Merchandizing provides an abundance of information that will allow us to tailor programs geared towards both innovative and more traditional categories. We are confident that we will represent the Sherlock Holmes brand successfully and are delighted that Event Merchandising chose us to help build the brand!" stated Michelle Minieri, President of Bradford Licensing.
Along with having built-in entertainment value, the iconic Sherlock Holmes brand represents a culmination of creativity and originality in the brand licensing world. Bradford is confident that this the Sherlock Holmes property will dynamically translate into many successful categories and products. Men's apparel that includes well-designed outerwear and casual wear, along with accessories that include sunglasses and novel timepieces are but a few ideas worth mentioning in Bradford's development of the domestic program.
About Event! Merchandising
Event! Merchandising has over 25 years experience in developing and marketing merchandise to a world-wide audience. Event works closely with new and established brands. From blue chip corporate requirements to selling at live events, from setting up licensing programs to running online shops for a single product or for a full merchandising solution Event is considered a leader in its field..
About Bradford Licensing LLC:
Bradford Licensing LLC is a global licensing firm partnering with some of the world's best-known logos and trademarks. Established in 1986, Bradford is a full-service licensing agency with worldwide brand extension capabilities. Bradford develops licensing programs based on the leading corporate brands, television series and characters, fashion brands, sporting events and non-profit organizations. Bradford maintains a network of agents in all major foreign countries, including Europe, the Asia Pacific Rim, and South America. Current Bradford clients include Pepsi, 7Up, Mountain Dew, City of Beverly Hills, Aspen Colorado, Marilyn Monroe by Shaw Family Archives, PEZ Candy, Sherlock Holmes and The Wannabes among others.
###