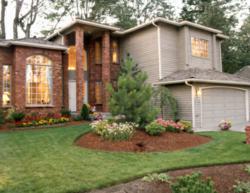 Sherman Oaks, Ca (PRWEB) August 28, 2012
When purchasing Sherman Oaks real estate, home inspections are a must. There is nothing worse than moving into a new home to find out that it is infested with termites, the plumbing is backed up, and the roof needs to be re-shingled.
Red Blue Realty highly recommends the following inspections to help homeowners make a fully informed choice with what is likely the biggest financial decision of their lives.
General Inspection
It is crucial to start off with a good, generalized home inspector. While a basic home inspector will not crawl under the house or climb the roof, they will be able to spot possible issues and recommend a specialist so that no money is wasted on unnecessary inspections.
A Sherman Oaks real estate agent can be invaluable when it comes to getting a list of recommendations for good home inspectors. It's important, however, to make sure that the inspector is an independent, third party professional.
Foundations
Even if the general inspection comes up clear, it is still recommended that buyers hire a specialist to inspect the foundations -- this is especially important if the home is 20 or more years old. A foundation inspector will be able to get under the house and determine if there are any serious structural problems.
For older homes, it's also recommended that the buyer asks the seller for roof certification. If the seller refuses to get a roof certification, the buyer should hire a roof specialist before purchasing the Sherman Oaks real estate.
Lastly, if the home or its foundations are made out of wood, a termite inspector is an absolute must. A termite infestation is a huge problem and, in many cases, a deal breaker.
Plumbing and Utilities
If the general inspector recommends that the pipes and utilities be checked, the advisement should not be taken lightly. There are so many horror stories of buyers moving into their new home to find out it needs thousands in plumbing and electrical repairs.
For all pipe and water related issues, contact a plumbing inspector. Electrical inspectors, on the other hand, can determine the safety of the home's wiring. Lastly, those who are contemplating one of the many Sherman Oaks homes for sale should consider an HVAC inspector for the heating, ventilation, and air conditioning systems.
Toxins
When deciding on an older home, it is good to hire specialized health inspectors to check for asbestos, lead-based paint, radon gases, and mold. This step is especially important for families with young children or elderly relatives. After all, there is arguably nothing more valuable than good health.
Ultimately after spending hundreds of thousands of dollars on a home, it seems a little silly to skimp out on a couple hundred bucks to avoid getting basic inspections done. Isn't it better to make a fully-informed choice on what is the biggest financial decision most people will ever make?
There are many Sherman Oaks homes for sale out there, but not all sellers will be upfront about the true condition of the home. For those who are seriously considering buying a home, make sure to get it inspected first; what might initially seem like the dream home could actually be a nightmare repair job.
For more information on buying or selling real estate in Sherman Oaks, contact Red Blue Realty today!
Website: RedBlueRealty.com
Email: Contact (at) redbluerealty (dot) com
Phone Number: 1 - (855) 66-RBREALTY or 1- (855) 667-2732
Get social with Red Blue Realty on Facebook and Twitter!