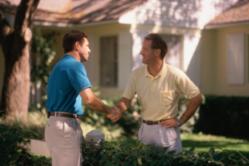 Sherman Oaks, Ca (PRWEB) August 31, 2012
When it comes to Sherman Oaks real estate, it's easy to get overwhelmed by the choices. Although there are many different types of homes, the two most common designations are (1) the single family residence and (2) the condominium.
Before purchasing that dream home, buyers should consider all of the trade-offs, advantages and disadvantages of these two different types of real estate.
Single Family Residence
The single family residence (SFR) is what most people think of when buying a home -- it's basically just a house. Although the exact legal definition varies from state to state, an SFR is usually defined as a stand-alone structure with its own lot. The individual owner of the property is responsible for all maintenance, insurance and fees. Most of the Sherman Oaks homes for sale are single family residences.
Advantages of SFR
1) Freedom: Those who own houses generally have much more freedom to modify, customize, and renovate their property as they see fit.
2) Privacy and Space: A house may not be a private island, but it's the next best thing in the San Fernando Valley. Unlike apartment or condominium living, house owners will not often be disturbed by the noise of their neighbors because there is space between the properties.
3) Appreciation: As a general rule of thumb, single family residences tend to hold their value better than condominiums; but of course there are always exceptions, and it all ultimately depends on Sherman Oaks real estate market conditions.
Disadvantages of SFR
1) Less Affordable: While it's great that single family residences tend to hold their value, they also tend to be more expensive than condominiums in the same neighborhood.
2) Upkeep and Maintenance: A major reason why houses can get expensive is because of the upkeep and maintenance that they require. If the washing machine breaks, the owner is responsible for fixing it. If the lawn grows out of control, the owner is responsible for controlling it.
3) Lack of Amenities: Besides the local public parks, houses usually don't have their own Olympic-sized swimming pools, tennis courts, or gyms. Some condominium complexes do offer such amenities, so it should be taken into account when searching for Sherman Oaks homes for sale.
To summarize, a single family residence is a great choice for those who want to settle down, raise a family, and have pets.
Condominium
A condominium or condo is a unit, within a multi-unit complex, that can be purchased and individually owned. The common spaces of the complex are shared between all of the condo owners. Unlike SFRs, one individual owner isn't responsible for the maintenance, insurance and fees of the entire complex. Condominium complexes are usually managed by some third party, such as a Homeowners Association.
Advantages of Condo
1) More Affordable Housing: Generally speaking, condos are more affordable than other types of Sherman Oaks real estate because common costs are shared.
2) Amenities: As mentioned earlier, many condominium complexes offer a range of amenities such as pools, tennis courts, and gyms. These social amenities can help to facilitate friendship and a sense of community.
3) Low Maintenance:
The condominium complex itself is usually owned and/or maintained by a third party. It's worth noting, however, that this service is provided for a monthly fee.
Disadvantages of Condo
1) Lack of Privacy: Although there are many benefits to shared ownership, privacy is typically not one of them. Those with condos should expect to run into neighbors in the halls as well as hear noises through any bordering walls, ceilings and floors.
2) Shared Amenities: Having a pool or gym at-hand is great, but the neighbors will also have access to these amenities. Nevertheless, some would say this is still a small price to pay; it really depends on individual budgets, tastes, and preferences.
3) Little or No Open Space: While some condos do have a yard, most of them only have a balcony. This situation can make it difficult to have plants or animals.
In the end, it all comes down to preferences. There is no right or wrong choice, and Red Blue Realty is here to help you find the right home. Contact Christopher Rosiak at Red Blue Realty today for the perfect Sherman Oaks real estate agent!
Website: RedBlueRealty.com
Email: Contact(at)redbluerealty(dot)com
Phone Number: 1 - (855) 66-RBREALTY or 1- (855) 667-2732
Get social with Red Blue Realty on Facebook and Twitter!