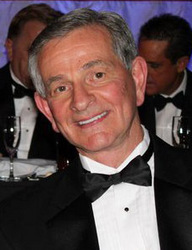 "The future of the network marketing industry belongs to those who focus on recruiting their peers and above", states Sherman Unkefer.
Scottsdale, AZ (PRWEB) December 18, 2010
Sherman Unkefer predicted seven years ago that the newly released Magic Wand System would lead to explosive growth for XanGo, the network marketing organization for the health beverage derived from the mangosteen fruit. Today Sherman Unkefer, Operations Chief for the Trust founded by his late wife, announced the team's commitment to an innovative recruiting campaign for new distributors to spearhead his drive for market penetration internationally. "The future of the network marketing industry belongs to those who focus on recruiting their peers and above," states Sherman Unkefer with the confidence of someone who has built an organization of 650,000 distributors who quite literally straddle the globe.
"The secret to explosive growth is two-fold: the use of systems, and getting 'the right people on the bus'," says Sherman Unkefer. "Selection is everything. There are individuals in the organization who over the years have brought in tens of millions of dollars of business each, and they have not reached these levels by recruiting below their own level. Those who recruit down show a lack of confidence in their product, their organization, and themselves. It takes both conviction and self-confidence to reach out to those with the intelligence, education, and reach to become real movers and shakers. It is not enough to grab everyone in sight; there has to be focus and courage to sponsor those above us", continues Sherman Unkefer.
Sherman Unkefer, whose team recruited Bob Schmidt and Lennon Ledbetter (both legends of network marketing) into their international organization, should know. Seven years ago when he first produced the Magic Wand System for network marketing, he made some rather bold predictions for both his teaching products and for XanGo, earning himself the affectionate sobriquet of Seer of XanGo. His predictions as documented in his video presentations were so accurate that his current expectations of billion dollar XanGo growth have stirred interest in high places.
"We all have to learn to live within 24 hours a day. That is the ultimate glass ceiling imposed on all of us. Those who succeed understand the power of leverage and never lose that focus. My experience has been that the higher the level we recruit from, the easier it is to tell them the story of successful network marketing," continues Sherman Unkefer. "And when we explain the implications and benefits of a single focus functional health beverage, a top notch management team, the importance of market timing, the comparative advantages of a dynamically compressed compensation system, and our partnership with Wild Flavors bottling, and the stability that that brings, these powerful players are ready to make a career-altering change to XanGo. They are comfortable making big decisions and are action-oriented."
"Focused recruiting of such high-powered producers is positioning the team for maximum penetration of emerging markets and explosive international growth," says Unkefer, overseeing the organization, already operates in over 35 countries.
For more information on the the Magic Wand System, go to http://www.magicwandsystem.com/AboutMagicWand.htm.
# # #