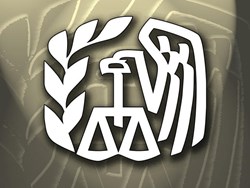 Los Angeles, California (PRWEB) April 24, 2013
Not only are taxes higher this year, in more than a few areas, tax season can contribute to high stress levels. An April 12, 2013 study mentioned in an article posted on Examiner.com ("Study Shows People Fear Tax Season"), says that nearly 60% of people have extra stress during tax season than during the rest of the year. Although the article mentioned keeping proper records as a way to alleviate fear, that may not be enough, since many people don't know which records they may be missing. Platinum Tax Defenders encourages taxpayers to deal with taxes, even if imperfectly, or to ask a tax resolution firm for help if back taxes have become overwhelming.
Filing taxes is better than waiting for issues to arise as back taxes pile up, since penalties and interest can add up quickly. An immediate consequence to not filing is an automatic 5% penalty, up to 25% of the total amount owed. This means that merely owing $5,000 on taxes can incur a $1,250 penalty after five months of non-payment. The interest rate is less, an annual 3%, but it accrues daily – so the balance can increase quickly.
Since most people end up owing less than $10,000, a good payment plan (also known as an installment plan) can be the "guaranteed installment agreement". This allows for payments to be split up over a three-year period (72 months), so long as it's clear to the IRS that the full amount can't be paid on time. However, the taxpayer must have filed the last five years' worth of taxes either on April 15th or by October 15th on extension, or this can jeopardize a potential agreement. Not filing taxes can seriously harm deal-making in the future, though Platinum Tax Defenders says that a tax relief service can be helpful in making arrangements palatable to both the taxpayer and the IRS.
It might surprise taxpayers to learn who else is an avoider. According to a second Accounting Web article, "House Rejects Bill to Fire Federal Workers With Tax Debts", there is apparently IRS evidence that "federal workers owed a combined $1 billion in delinquent taxes in 2009, up from roughly $600 million in 2004". The President of the National Treasury Employees Union seemed to feel that the third year of pay freezes and sequestration was enough to bear for back taxes. However, another bill is making its way through the Senate, the "Contracting and Tax Accountability Act of 2013", which would keep contractors with back tax bills from working with federal agencies. Holding out on filing taxes can harm work status, whether in government or private industry.
Nor is tax anxiety all about the money owed. It was significant in the Examiner.com article that, although 26% of those surveyed were worried about a balance due, 20% said that their fear centered around proper paperwork. Almost 20% said that their fear was on whether the return was an accurate reflection of the situation. Another 20% said that deductions or credits owed them may have been omitted unknowingly. This is a quite legitimate fear, since even IRS employees often don't know what laws apply to which cases. Yet another reason to have a team of professionals review a tax return, or a series of prior year returns, before submission.
Platinum Tax Defenders employs a skilled team that can help clients with a quicker response rate from the IRS. On the team are qualified professionals such as a licensed CPA, a tax attorney, and a former agent for the IRS. Since every situation is different, Platinum Tax Defenders offers no-charge consultations with a tax resolution professional, from 30 to 45 minutes, so that taxpayers can decide how IRS matters could be handled.
For more information on Platinum Tax Defenders, call 1-877-668-1807 or send an email to info(at)tax-resolution(dot)me.