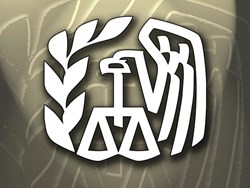 Los Angeles, California (PRWEB) April 25, 2013
Even though taxpayers have sent in the majority of personal and business taxes, this doesn't necessarily mean that the IRS will accept everything. Accounting Web listed out a number of notices that the IRS frequently sends out, in its April 2012 article, "Let The IRS Notices Begin". Platinum Tax Defenders outlines the issues that can come from either a legitimate or a mistaken IRS notice, and suggests that a tax attorney or a tax resolution services that can be of help.
According to Jim Buttonow of Accounting Web, the most common error notice may be from those who still file paper returns. The IRS has said that over 20% of printed returns (rather than e-filed returns) have errors, which can range from a wrong Social Security account for a dependent child, to the wrong EIN number for those who own their own businesses. The article states that if the letter does not properly explain either the error or the solution, it's possible for tax practitioners to call the IRS Priority Service line, which is one reason why Platinum Tax Defenders would suggest that taxpayers find out whether or not a tax relief service or tax attorney may be helpful.
Math error notices became common once they hit the 5 million mark in 2011. This may not mean that the math was inaccurate, so much as the IRS declares an inability to claim a certain credit, such as the 250,000 homebuyer credits that were disallowed in 2009 and 2010.
The balance due and late-filing penalty notices are more dreaded, because of the interest and penalties that immediately begin accruing. Apparently, there were well over 20 million tax returns filed with balances owed in 2009, and Buttonow says that the "IRS sends most notices to taxpayers within eighteen months after they file". Said one Platinum Tax Defenders specialist, "That's a conservative estimate, but most people don't know that the IRS has a three-year statute of limitations on most tax issues – or they don't have enough money for a tax attorney to fight it."
The Government Accountability Office (GAO) issued a paper in December 2012, "IRS Faces Challenges Providing Service to Taxpayers and Could Collect Balances Due More Effectively", which shed some light on the dual nature of the problem: IRS collection practices and taxpayers not paying bills. In 2010, the GAO said that 3.8 million taxpayers declared that they owed $13.8 billion in unpaid taxes, which either got paid off in full or paid at a reduced rate through an installment plan. The remaining $4 billion went uncollected, even after an average of four IRS contacts, which could have included any one of these methods: notices, liens, collection calls, to judgements or audits issued in person. What's interesting is that the GAO recommended three steps for IRS improvement that haven't yet been implemented: defined appropriate levels of communication with taxpayers, defined roles and responsibilities of offices issuing notices, and tailoring interventions with those who file with a balance due. The same report showed that IRS response levels on the phone have dropped below 70%, which would be a failing grade in school, and 40% of paper communications had a gap of 45 days between receipt and response.
The Platinum Tax Defenders team can help clients with a faster rate of response from the IRS. The team includes seasoned professionals such as a tax attorney, a CPA, and a prior IRS agent. Large balances due on back taxes can mean anything from a notice to a bank lien on business property, which can take much longer to resolve than a math error notice. Free consultations with tax resolution professionals, from 25 to 45 minutes, can help taxpayers determine how IRS matters can be handled.
For more information on Platinum Tax Defenders, call 1-877-668-1807 or send an email to info@tax-resolution.me.