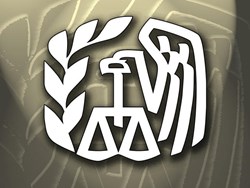 Los Angeles, California (PRWEB) May 04, 2013
Just because tax season is officially over for most people, doesn't mean that planning for taxes should be. This is especially true for business owners, who have gotten hit with increased responsibility for taxes since 2013. Fortunately, so long as business expenditures can be shown to be related to the pursuit of income, even the unusual deductions can make it through IRS scrutiny, says an April 5, 2013 Fox Business Article ("10 Crazy Tax Deductions The IRS Allows"). Platinum Tax Defenders offers five tips on deductions geared toward business owners, and suggests that it might be helpful to have a second pair of eyes (perhaps from a tax resolution office) review tricky tax returns.
First, according to Fox Business, it's possible to deduct the cost of some overseas conventions and business meetings. Apparently, there's no necessity of proving that the meeting was of a special purpose, or needed to be held in that location, "according to Turbo Tax". Locations include Bermuda, Barbados, Costa Rica, Canada, Grenada, Guyana, Honduras, Jamaica, Mexico, and Trinidad and Tobago. However, locations such as Beijing, Paris, and Rome are held to a higher standard, so a reason must be given or available for the non-US location.
Second, expenditures related to the specific business can be deducted, such as a bodybuilder's body oil that helps give an edge in competitions. Private airplane flights, and the costs thereof, can also be deducted – so long as there was a business reason to fly back and forth.
Third, giving money or products away is an excellent "goodwill" reason for a deduction. Not only is it possible to have taxes reduced for promotional materials (such as the "free beer" given away at a gas station by an enterprising owner), but charity is a great way to both promote business and also gain a tax write-off. According to a December 7, 2012 article by Time magazine ("Why Limiting the Charity Tax Deduction Won't Destroy Charities"), Americans give charitably at the rate of "$300 billion a year", but that tax savings only rated 13% as the primary motivation. Just know that if you do choose to claim a tax deduction, don't add in personal expenses that would be paid anyway, or time and labor – these may be red flags for the IRS. Promotional materials can include website design, bought mailing lists, posters, and brochures.
Fourth, bad debts can be written off, so that the economic impact is reduced. Of course, it must actually be a business debt, or loan that will never be repaid. Inventory that was given on credit, that now has no hope of ROI due to the supply company's bankruptcy, is an excellent candidate. ABC News, in its February 18, 2013 article "The 7 Tax Deductions You Shouldn't Overlook", also included non-business personal debts of up to $3,000, entered on Schedule D as a short-term capital loss. This can come in handy for those debts that have a very slight business basis, such as a loan to a family member for starting a business that never got off the ground. For amounts over $3,000, those balances can be carried forward into future years.
Fifth, there's good news on business bank loans – the interest is deductible. In the same way that student loan debt is deductible because the loan is tied to educational goals, a business loan for equipment or opening a new store front can be slightly redeemed by the ability to write off the interest. If the 'loan' was obtained via a credit card, the interest deduction still applies. Sadly, unless vehicle purchases are made strictly for business use, only a partial amount of interest can be written off. According to a February 1, 2013 Charles Schwab article ("Investment Expenses: What's Tax Deductible?"), interest on loans made for investments also applies, since any gains will be taxed.
Obviously, these tax tips are generalized for the sake of brevity. Platinum Tax Defenders suggests that business owners ask detailed questions of their tax attorney, or seek help from a tax relief office or tax resolution services for more guidance – especially if there are questions related to back taxes and the statute of limitations. These fees can also be deducted.
Platinum Tax Defenders, originally begun by Sherri Gastelum, incorporates a team of 10 professionals, including one tax attorney, a CPA, and a former agent of the IRS. After 20 years of experience with corporate, personal business, and tax issues, Sherri may be considered qualified as an expert. Taxpayers with questions can always call for a free consultation, which usually lasts between 30 to 45 minutes. A tax resolution specialist can listen to an overview of the situation, and offer tips on dealing with the IRS.
For more information from Platinum Tax Defenders on tax-related issues, call 1-877-668-1807 or send an email to info(at)tax-resolution(dot)me.