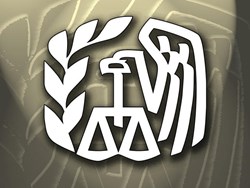 Los Angeles, California (PRWEB) May 05, 2013
To itemize or not to itemize is a big question that many taxpayers wrestle with every January. On the one hand, as pointed out in a March 26, 2013 article by USA Today ("Big Tax Query" Should You Bother to Itemize?"), itemization can save money at the risk of wasted time. On the other hand, it's possible to lose out on benefits designed specifically for struggling taxpayers, and it would be a shame to pass up a chance to get some hard-earned money back into the right pocket. Platinum Tax Defenders offers tips on using deductions, and says that especially difficult tax returns could benefit from a review by a tax resolution services.
First, according to USA Today and the IRS, over 60% of taxpayers decide that itemization is a waste of time, and opt for the standard deduction. This means that singles get to deduct nearly $6,000 from their total earnings, heads of household are allowed $8,700 along with potential child credits, and jointly filing married couples are given just under $12,000. For those who are self-employed, remember that these standard deductions have nothing to do with paying FICA taxes, no matter what level of 1099 income has been received.
Second, the gold standard test of legitimate deductions, said Entrepreneur.com on April 12, 2011 ("75 Items You May Be Able to Deduct From Your Taxes"), is whether or not you can prove that it was "an expense incurred in the production of income".
Third, these are the three biggest reasons to go through the hassle of itemization: health care costs, children, and owning a home. Any moderate bills in these areas can make it easy to prove that a taxpayer has spent more than the standard deduction amount, in approved areas. Self-employed workers can deduct expenses tied to both health insurance and out-of-pocket costs, since there is no employer to cover these bills. (This is helpful, because new tax laws require taxpayers under 65 years old to hit a 10% AGI before health care costs are deductible.) Each child is worth a $1,000 deduction. Home ownership costs can range from property taxes, to mortgage insurance, to necessary repairs.
Fourth, the next three biggest incentives to itemization are these: tax preparation, legal costs, and taxes themselves. Both self-employed and employed workers often pay for tax preparation, and accountancy fees are often a necessary cost in the course of producing income. Legal costs have a few more rules attached, since it's not allowed to deduct the cost of buying business assets – these must be added to basis points on the value of the asset in question. It may be necessary to ask for back taxs help if returns have not been filed recently, in which case the unpaid taxes may not be deductible, but could be a reason for negotiating a payment plan.
Fifth, there is the all-around "miscellaneous" deduction category, which must be at 2% AGI before it can be included. Miscellaneous deductibles can range from banking fees, to unreimbursed employee expenses, to investment management fees, to certain types of legal expenses. (Personal legal costs can include employment law issues related to retaining a job position, or accounts receivable collection costs.)
Essentially, for apartment-dwelling taxpayers with income under $35,000, and few expenses, it may be worth saving the time to just take the standard deduction. However, if there have been some large bills and it's confusing to find out whether or not these are tax-deductible, it may be an idea to look into getting questions answered from a tax relief office. After all, the fees can be added to the itemization list.
Platinum Tax Defenders, originally started by Sherri Gastelum, employs a team of 10 professionals. These experts include a tax attorney, at least one CPA, and an ex-IRS agent. Sherri has had 20 years' experience in dealing with corporate and personal business and tax issues. Taxpayers can get basic questions answered in a no-cost consultation, for up to 30 to 45 minutes. In this session, a professional and qualified tax resolution specialist will review the situation, and relay ways to deal with the IRS.
For more information from Platinum Tax Defenders on tax-related issues, call 1-877-668-1807 or send an email to info(at)tax-resolution(dot)me.