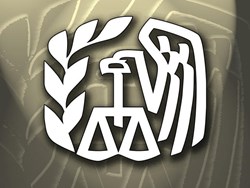 Los Angeles, California (PRWEB) May 08, 2013
Even health care workers don't know what's in "Obamacare", or the Affordable Care Act, according to Stephen Ohlemacher of the Associated Press. In an Associated Press article dated April 2, 2013 ("Obamacare Credits Could Trigger Surprise Tax Bills "news.yahoo.com/obamacare-credits-could-trigger-surprise-tax-bills-162031250.html), it was pointed out that the complicated "system of subsidies and penalties" are so confusing that the average taxpayer can become completely overwhelmed. Platinum Tax Defenders offers five basic tips on how to understand the new regulations, but encourages taxpayers with healthcare expense questions to have a review done by a tax resolution service, preferably with a tax attorney on staff.
First, according to Ohlemacher's article("accountingtoday.com/ato_issues/27_4/2014-Affordable-Care-Act-provisions-begin-to-get-noticed-66191-1.html"), healthcare credits depend heavily on prior year tax return information for projections leading to tiered subsidies geared toward lower income levels. This can cause obvious problems when raises are given or income is subject to change. What many taxpayers don't realize is that subsidies that don't match current income levels will have to be given back, which can result in much larger tax bills than expected. Catherine Livingston, health care counsel to the IRS, called it a "novel aspect". A Platinum Tax Defenders specialist called it "possibly the most irritating way of giving a credit ever devised".
Second, the credits aren't really credits. One of the other novel aspects is that the money given as a subsidy benefits the insurance company, who then passes on the benefit to the end user in the form of reduced premiums. In the same way that a tax deduction does not work as a tax credit (which can become a cash refund), the health care subsidies are supposed to translate into savings rather than actual payments for the taxpayer – unless a refund is triggered by the receipt of smaller subsidies because of income loss or change of marital status. This may cause significant issues for those who lose a spouse.
Third, most taxpayers know by now that the Affordable Care Act requires taxpayers to purchase insurance or face fines and penalties. Although the Congressional Budget Office projects that 18 million people will qualify for subsidies, there's no way of knowing the exact number of those who will benefit and those who will be penalized. However, Ohlemacher indicated that "families making more than four times the poverty level have to repay the entire subsidy", although repayment amounts are still unclear.
Fourth, there are exceptions to those required to obtain coverage. According to Accounting Today, as of April 1, 2013 article ("Affordable Care Act Provisions Begin To Get Noticed"), if the bill for minimum health care insurance is over 8% of a taxpayer's income, they are exempted from the "shared responsibility payment". Confirmation of this exempt status comes via application for the Section 36B premium tax credit.
Fifth, exemption rules (and other regulations) are different for employers. Employers are subject to penalties if insurance is not provided for employees, unless the cost is "greater than 9.5 percent of household income", per Accounting Today. Also, the "minimum value coverage" of an employee's health insurance cost must cover at least 60% of the cost. Monthly penalties for employers who do not offer coverage, with 30 or fewer employees, will be equal to 1/12th of $2,000. Employers offering coverage, with one or more employees opting for an exchange, will have a reduced penalty of one-twelfth of $3,000 times the number of employees qualifying for the credit. Employers with 50 or more full-time employees, who work for 30 or more hours per week (or 120 monthly hours), may incur different penalties. It's also worth noting that the IRS website states that employers with 40 full-time employees and 20 part-time employees working for 15 hours or more can also qualify as a "large employer" with 50 employees.
What makes these regulations so confusing, besides the document length of the Affordable Care Act, are the changes made by Congress. By 2014, there may have been more revisions made to the regulations, which can lead to even more confusion. Platinum Tax Defenders continues to encourage taxpayers to obtain help from a tax attorney or a tax relief office, so that any credits or penalties do not come as a surprise after April 15th.
Platinum Tax Defenders, whose President is Sherri Gastelum, operates with a team of 10 professionals. Specialists include at least one tax attorney, a fully qualified CPA, and a former IRS agent. Sherri has had at least 20 years' experience in sorting through corporate, personal, business, and tax queries. Taxpayers can have access to a specialist in a no-cost consultation, which usually lasts between 30 to 45 minutes, and specific tips on how to deal with IRS-related issues.
For more information from Platinum Tax Defenders on tax-related issues, call 1-877-668-1807 or send an email to info(at)tax-resolution(dot)me.