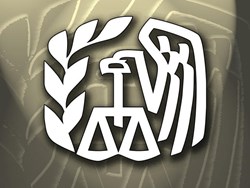 Los Angeles, California (PRWEB) May 11, 2013
Audits can be fearful things, but often, they can be triggered by avoidable 'red flags'. According to a March 19, 2013 article by CNBC ("What the IRS Doesn't Want You to Know About Audits"cnbc.com/id/100567579), income underreporting or even rental income can be a red flag. Jeff Schnepper of MSN Money wrote a different perspective in his December 28, 2012 article, "7 Taxes the IRS Won't Make You Pay"(money.msn.com/tax-planning/7-taxes-the-irs-wont-make-you-pay-1), claiming that there are some things the IRS just doesn't expend energy to go after on tax returns. Platinum Tax Defenders offers five tips on what can (or often won't) be a trigger for an IRS audit, though it may be an idea for taxpayers to obtain help from a tax resolution service with a tax attorney in especially complicated cases.
First, there are the basics of what triggers IRS interest, according to CNBC. While home office deductions may have been an automatic 'red flag' in the past, these have become more common and therefore not as automatic for an IRS letter. However, continual losses could still be noticeable, as well as "unusual and large deductions", and self-employment if the owner "receive(s) cash or unreported payments from clients or customers." If some income has been overlooked or forgotten, not to worry - "penalties assessed can be waived". The waiving of penalties and interest can constitute the bulk of the appeal for obtaining a payment plan or setting up a tax relief agreement.
Second, it's not always necessary to have boxes of documents for corroboration, says CNBC. Of course, it doesn't hurt to have copies of voided checks, or third-party verifiable receipts. However, it's also possible to have financial statements reconstructed, and in some cases, "oral testimony" can be allowed. Of course, it does not hurt to establish a willingness to work with the IRS requests.
Third, there is usually a chance of having a decision appealed, if it is not favorable or doesn't seem reasonable. IRS agents have time deadlines and upper management, the same as in any other organization.
Fourth, according to Schnepper of MSN Money, the IRS seems to consider some things of minimal importance. Employers can rest easy, apparently, if they compensate their employees via paid lunches (or host group meals), so long as these are irregular enough to be genuine. This is called the "occasional basis test". Employees might not know that their employee discounts "escape taxation", so long as the product or service is also publicly offered. The value of food, gifts, and a detailed separation of personal and private telephone use is quite difficult to add up, so it's good for taxpayers that the IRS has discontinued the need for keeping strict records of what calls are for business, and which are for personal use.
Fifth, according to a March 2013 Kiplinger Article ("IRS Audit Red Flags: The Dirty Dozen"kiplinger.com/article/taxes/T056-C000-S001-what-the-odds-are-that-your-tax-return-will-be-aud.html), it would be unwise to claim 100% business use of a vehicle. This is because of the very human reason that often, business-worthy assets become backup items for running personal errands. Also, it's good to remember that claiming standard mileage disallows the use of maintenance and insurance bills, so take that into account when reviewing records for tax deductions.
What can be even more heartening is that even the IRS itself can get into audit trouble. According to a February 19, 2013 Washington Times report ("IRS Audit Finds Millions in Waste"washingtontimes.com/news/2013/feb/19/irs-audit-finds-millions-in-waste/), "a government auditor said Tuesday that the Internal Revenue Service wasted millions of dollars on Blackberrys and wireless modem aircards that employees don't need or even use". After the IRS spent over $11 million on employee aircards and smart phones in 2011, 68 of the Blackberrys and 45 of the aircards went unused by IRS employees. Since no one is exempt from the possibility of an audit, Platinum Tax Defenders encourages taxpayers to have their returns reviewed by a tax resolution office if the IRS sends a letter.
Platinum Tax Defenders, begun by President and CEO Sherri Gastelum, operates with a team of at least 10 professionals. (Sherri Gastelum has twenty years' experience in areas of corporate, personal, business, and tax queries.) Taxpayers can bring their audit, back taxes, and Appeals issues to tax resolution specialists, who include a tax attorney, a qualified CPA, and at least one ex-IRS agent. Free consultations often range between 25 to 40 minutes long.
For more information from Platinum Tax Defenders on tax-related issues, call 1-877-668-1807 or send an email to info(at)tax-resolution(dot)me.