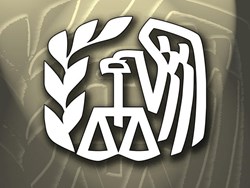 Los Angeles, California (PRWEB) June 26, 2013
An IRS tax lien can be a scary reminder of unpaid tax bills, even for the wealthy. On March 26, 2013, the Atlanta Black Star described how "Dionne Warwick Files for Bankruptcy to Clear IRS Tax Liens" (atlantablackstar.com/2013/03/26/dionne-warwick-files-for-bankruptcy-to-clear-irs-tax-liens/), noting that Ms. Warwick actually did pay around 1/3 of a million dollars over the original amount of the lien, because of interest and penalties. While many taxpayers consider bankruptcy as a way to start again after an IRS tax lien, Sherri Gastelum says that this isn't the only answer. Below are five tips from Platinum Tax Defenders for those who have received a tax lien notice, and may need tax resolution services.
1. According to a May 23, 2012 Forbes article ("Dionne Warwick Proves IRS Tax Liens Can Be Wrong") (forbes.com/sites/robertwood/2012/05/23/dionne-warwick-proves-irs-tax-liens-can-be-wrong/), a tax lien can be served on the taxpayer after the IRS sends a Notice and Demand for Payment with the assessed amount noted, and payment has not been sent after the required 10 day period.
2. A March 3, 2011 article by ABC News, "IRS Eases Up on Tax Liens for Tax Offenders" (abcnews.go.com/Business/irs-eases-tax-liens/story?id=13031627#.UcmybhbjT-Y) says that liens tend to apply after the amount owed reaches $5,000 to $10,000 or more. Once the lien has been assessed, filed, and recorded, creditors are able to view the notice – and the lien affects FICO credit scores.
3. Per ABC News, unless a notice of lien withdrawal is sent in by or on behalf of the taxpayer, even if tax resolution has been reached (or the debt paid), credit scores will continue to be affected for the next 7 years.
4. Also according to Forbes, the amount due on the lien can apply to any known property or assets held by the taxpayer, including purchases made after the lien was recorded.
5. It's also possible, says ABC News, to have the lien withdrawn after an Installment Agreement has been reached, and a few good-faith payments made. This can apply up to lien amounts of $25,000.
While taxpayers are certainly able to formally ask for withdrawals and negotiate Installment Agreements on their own, large tax liens can be cumbersome to deal with – especially if property is being repossessed before an agreement can be reached. Platinum Tax Defenders encourages those with large back tax issues to contact a reputable tax resolution service or tax relief service, in case a reduced amount can be negotiated and the withdrawal filed quickly. Dionne Warwick is an example of how interest and penalties can add to an already heavy tax burden.
Sherri Gastelum of Simi Valley, California, is both President of Platinum Tax Defenders and of the National Association of Professional Women, and a board member of the Entrepreneurial Institute. Examples of Platinum Tax Defenders' successful Offer in Compromise negotiations with the IRS can be found on their website, due to a team of tax specialists, CPA's, Enrolled Agents, and tax attorney Dustin Wetton, with a J.D. from the California Western School of Law. Platinum Tax Defenders' Enrolled Agents are allowed to represent clients in state tax issues, along with federal tax issues. Speak to a tax specialist for free, up to 45 minutes, at 1-877-668-1807, or email info@tax-resolution.me.