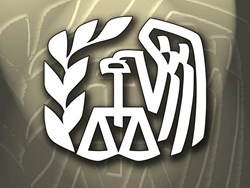 Los Angeles, CA (PRWEB) June 27, 2013
According to ABC News' April 3, 2013 report, "What To Do If You Can't Pay Your Taxes", procrastinating after receiving a Notice of Federal Tax Lien from the IRS should not be an option (abcnews.go.com/Business/irs-tax-fling-options-pay-tax-bill/story?id=18862728#). That is one of the worst options, agrees Sherri Gastelum, who is the President of Platinum Tax Defenders – a tax lien notice should be addressed before the 10-day time limit has run out. Below are five additional tips from Platinum Tax Defenders on how to deal with a tax lien or other notice of delinquent tax payment.
1. First, according to ABC News, there's more than just the FICO credit score that can be affected. Since lien notices become visible to credit companies and other institutions, negotiations on mortgages or business loans can also be affected.
2. Second, there are the additional costs of filing late, which can be added on top of interest and penalties that can become part of the tax lien assessment. At a minimum, said ABC News, taxpayers may find themselves paying 100% of the tax amount due or a $135 fee, just for filing taxes up to 2 months late, whether in April or October.
3. Third, Platinum Tax Defenders agrees with ABC News in pointing out that filing a tax return late (and without sending in an extension request) can automatically trigger a 5% per month penalty that becomes a 25% added on top of the delinquent tax amount. Depending on the amount owed, this can be a reason to work out a payment plan (which can also be called an Installment Agreement), or an amount reduced via an Offer in Compromise.
4. If the taxpayer just wants to get tax resolution without attempting to negotiate for a smaller amount, an Installment Agreement is a good option for tax debts of under $50,000. ABC News described the fees ($52 for automatic bank withdrawals, $105 for paycheck garnishments or payments by check), and noted that interest and penalties still add up on a daily basis. Also, taxpayers must have filed returns from the prior 5 years, and be willing to have paid the full balance owed within a three-year time frame.
5. While it's now unusual for tax debts of $10,000 or less to require a tax lien, says ABC News, that doesn't mean that small tax debts are immune to filed notices. Certain breaks apply to taxpayers in low-income situations when applying for tax relief such as an Offer in Compromise, which would waive interest and penalties and allow for a reduced principal amount – if approved. A $150 application fee still applies, and Platinum Tax Defenders joins ABC News in encouraging taxpayers to seek the help of a tax attorney, a CPA, or an Enrolled Agent who knows how to file the documents needed to obtain a successful Offer in Compromise.
Sherri Gastelum is both President of Platinum Tax Defenders in Simi Valley, California, and of the National Association of Professional Women. Her business experience has also proven useful to the board of the Entrepreneurial Institute. Some of Platinum Tax Defenders' successful negotiations with the IRS for Offers in Compromise can be seen on their website, due to the work of a highly skilled team of Enrolled Agents, tax specialists, CPA's, and tax attorney Dustin Wetton. Dustin holds an international relations degree, along with a J.D. from the California Western School of Law in San Diego. Platinum Tax Defenders can also represent clients in state tax issues, due to the presence of Enrolled Agents. Speak to a tax specialist in a free consultation, between 30 to 45 minutes, at 1-877-668-1807, or email info(at)tax-resolution(dot)me.