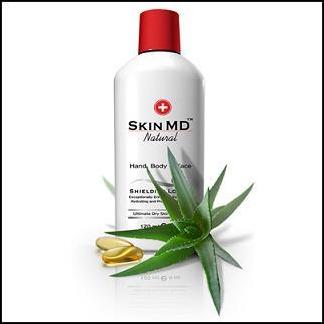 Beverly Hills, CA (PRWEB) December 19, 2006
According to recent research, Americans are concerned about reports of contagious skin infections and viruses in schools. However, although 90 percent are aware that washing the hands is a vital deterrent, less than half wash their hands effectively or frequently enough to prevent contracting or spreading infection. Guidelines have been issued to limit the risk, but the recommended frequent use of harsh cleansers could exacerbate the problem by compromising the skin's naturally protective surface layer. Shielding lotion, a new dry skin care treatment that bonds with the outer layer of the skin replacing this protective layer, enables one to follow these guidelines without stripping the body of its natural defenses.
The survey, conducted on behalf of the Soap and Detergents Association (SDA), questioned over 1000 Americans regarding their hand-washing habits. 68 percent do not wash their hands long enough to remove germs and dirt, 36 percent rarely or never wash their hands after coughing or sneezing, and 31 percent do not wash their hands before eating lunch.
According to the Centers for Disease Control (CDC), clean hands are our most important weapon against contracting illnesses and spreading them to others. The SDA recommends washing hands before preparing food or eating, after using the restroom, after touching animals, when your hands are dirty and when you or someone around you is ill.
However, frequent washing to prevent infection is a catch 22 as it also causes dry skin. The surface layer of the skin, composed of dead skin cells, natural oils and fats, is specifically designed to protect us from bacteria, viruses and other toxins. Frequent washing with soaps and cleansers laden with chemicals strips these natural oils and removes the seal. For this reason, hand washing must be accompanied by good dry skin care treatment.
How do we solve this dilemma? According to Dr. Peter Helton, a board certified dermatologist specializing in cosmetic dermatology, a shielding lotion is the answer. "The outer layer of skin was designed by nature to keep irritants and dangerous toxins from penetrating into the deeper layers of skin. A shielding lotion adds space age skin softening humectants, with a skin protectant that is like an invisible shield. The secret is that it does not allow the body's moisture to leave and it does not allow chemicals to enter. A shielding lotion is the best dry skin care treatment."
To prevent infection it is necessary to frequently wash your hands, but stripping your skin of its natural protective function in the process defeats the purpose. A good shielding lotion for dry skin care treatment and prevention is a vital adjunct to good health and should always be used in conjunction with good hygiene practices.
CONTACT:
Name: Sally Falkow
TELE: 1-323-882-8125
###