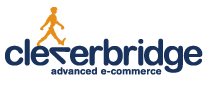 Those who have transitioned to SaaS have seen numerous benefits, from predictable cash flows and new market opportunities to shorter sales cycles and reduced operational expenses.
Chicago, IL (PRWEB) July 08, 2011
Whether it's the threat of software-as-a-service (SaaS) competitors moving into the market or the lure of the cloud, many software vendors are pondering if now is the time to embrace SaaS. With a revolution on the horizon and little information to be found, cleverbridge, a global e-commerce provider for digital products, decided to investigate the benefits and challenges SaaS presents for B2B companies.
cleverbridge commissioned Forrester Consulting to conduct a study that provides the knowledge software vendors need to navigate the road to "SaaS-ification." In "Software Vendors: The Shift to SaaS" Forrester surveyed more than 150 software buyers across small, medium and large firms in the U.S., U.K. and Germany, and interviewed executives from software vendors at varying points in the process of converting their software to a SaaS model. The study focused on the B2B software market; however the findings also have some applicability to the B2C market as well.
The survey found 57 percent of corporations surveyed using SaaS said that lower overall cost was a top driver in the decision to adopt SaaS products and 55 percent of corporations using SaaS said that total cost of ownership (TCO) reduction was important. It's no secret that SaaS among B2B is growing, and software vendors need to get serious about SaaS.
"Companies are looking to put as much as they can in the cloud," says a director of product management for a security software vendor. "It's the platform of choice. If that's what the customer is wanting, and we aren't prepared to provide, it's a long, slow death."
The road to "SaaS-ification" is not an easy one, and requires not only the creation of a compelling, scalable, cloud-based product but also the restructuring of business operations to support SaaS as a direct B2B channel.
"The study found that those who have already transitioned to SaaS have seen numerous benefits, from predictable cash flows and new market opportunities to shorter sales cycles and reduced operational expenses." said cleverbridge VP of Marketing Craig Vodnik. "However, the transition to SaaS requires more than just a new product – it requires a fundamental shift in operations. SaaS opens the door to a global marketplace with complex requirements, and few software vendors are capable of making the transition alone."
A SaaS platform must support international sales and complex subscription scenarios while empowering users to make ad hoc changes through self-service tools. The study suggests vendors leverage partners that provide a reliable infrastructure and powerful e-commerce capabilities so they can focus on developing innovative SaaS experiences.
Forrester's study yielded four key findings:
• Buyers are serious about adopting SaaS software. Reducing total cost of ownership (TCO) is the top business goal driving adoption. Faster implementation times, continuous upgrades and support for changing business processes also rank highly as reasons for making the switch.
• Vendors that have successfully made the transition report significant rewards. Steady and predictable cash flow is the most significant reward noted in the study. SaaS has also enabled vendors to grow margins to levels never previously seen with on-premise software.
• SaaS is not right for everyone. There are still many barriers to entry, and SaaS is not always the solution to buyers' problems. Vendors must determine if SaaS will resonate with their customer base.
• Commitment to SaaS goes beyond technology. Vendors that focus strictly on technology challenges fail to consider the larger implications of moving to SaaS. Access to self-service features such as user management, online usage stats and billing options are very important.
The full study is available as a free download: http://whitepaper.cleverbridge.com.
Additional commentary and interviews are featured on the digital e-commerce blog, Building Keystones.
On Wednesday, July 13, cleverbridge will conduct an interactive webinar featuring guest speaker Forrester Research Principal Analyst Brian Walker as he discusses the key findings of the study in detail. Webinar registration is available at http://saas.cleverbridge.com/webinar.php.
About cleverbridge
cleverbridge is a full-service e-commerce partner for companies that sell digital products. Our flexible platform and unrivaled service fuel the performance of B2C and B2B businesses around the globe. Drawing from years of experience and expertise, cleverbridge provides a customized, multi-channel e-business solution. International corporations like Avira, DivX, Ipswitch and Quest Software count on cleverbridge to support their traditional, SaaS and subscription-based e-commerce needs. Get to know us at cleverbridge.com, our BuildingKeystones.com blog, Twitter, LinkedIn and Facebook.
###