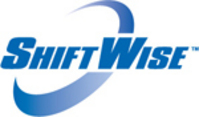 "Lack of escrowed payment has resulted in substantial losses for many of our NATHO member staffing vendors. I applaud ShiftWise for leading this effort" Jonathan Ward, Founding Member Board of Directors of NATHO
Portland, Ore. (PRWEB) March 18, 2010
ShiftWise, the nation's leading provider of healthcare workforce management services now offers to the marketplace ShiftWise Escrow Plus, a payment tracking and management system that sets a new standard for security and accountability. Since 2003 ShiftWise, with it's banking partner, has operated the healthcare staffing industry's only fully escrowed secure payment management system. ShiftWise Escrow Plus further enhances the system by providing faster payments through electronic funds transfer and enhanced financial reporting.
Bank-administered escrow is the gold standard in transaction management for hospitals and staffing agencies. Only ShiftWise Escrow Plus provides this service in a secure, online environment that gives its clients full control and visibility over payment documentation, approval, and delivery.
"In the current economic climate it is critical to expect secure payment processing through escrow accounts. Hospital payments must be held "in trust" to protect everyone's interest and mitigate risk," stated Steve Schwartz, ShiftWise Chief Executive Officer. "We are proud to lead the industry in this regard and encourage adoption of secure escrowed payments as a standard in the industry."
"Lack of escrowed payment has resulted in substantial losses for many of our NATHO member staffing vendors," said Jonathan Ward, Founding Member Board of Directors of the National Association of Travel Healthcare Organizations (NATHO) "I applaud ShiftWise for leading this effort."
ShiftWise Escrow Plus is now available to all ShiftWise clients, including more than 1,200 hospitals and 1,000 staffing agencies nationwide.
About ShiftWise
Founded by healthcare staffing professionals, ShiftWise provides healthcare-specific Software as a Service (SaaS) that enables hospitals and staffing agencies to quickly procure and manage contingent healthcare workers. Consolidating staff search, booking, billing and record keeping into a single, easy-to-use interface makes ShiftWise the workforce management service of choice for hospitals nationwide. The staff self-scheduling component of the ShiftWise solution dramatically improves the recruitment, retention and overall morale of the hospital's internal staff. Based in Portland, Ore. To learn more about ShiftWise, call 866-399-2220 or visit http://www.shiftwise.net.
# # #