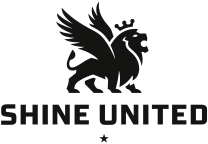 When the country's oldest continuously operated family-owned winery, and an award-winning one at that, partners with a culinary powerhouse like the Food Network, delicious things are going to happen.
(PRWEB) May 07, 2013
Shine United, a full-service advertising, design and digital agency, has been named agency of record for entwine, a California wine brand developed by Wente Family Estates and Food Network – one of America's oldest wineries and one of the most trusted names in food.
Distributed nationwide, entwine was crafted to fill a notable niche – wine with distinct flavor profiles that are paired with favored foods for all occasions, whether simple or refined. The entwine portfolio features four varietals – Cabernet Sauvignon, Chardonnay, Merlot and Pinot Grigio.
"We are thrilled to be working with such a dynamic agency," said Amy Hoopes, chief marketing officer and executive vice president of global sales for Wente Family Estates. "After reviewing several agencies from across the country, Shine quickly became the clear choice. With an inspiring marketing strategy and creative portfolio, they have the talent and passion to elevate the entwine brand to the next level."
Shine's initial scope of work for entwine includes everything, from brand strategy and creative design to digital and social media.
"When the country's oldest continuously operated family-owned winery, and an award-winning one at that, partners with a culinary powerhouse like the Food Network, delicious things are going to happen," said Curt Hanke, Shine founder and executive director of account service. "We cannot wait to dig in and create some amazing work for this exceptional brand."
About Shine United
Shine United is a $40 million advertising, design and interactive agency located in Madison, Wisconsin. The privately held company's client experience includes national consumer brands such as Harley-Davidson, Wisconsin Cheese, Winston Fly Rods and Mizuno Running and Golf. Shine is creatively driven, results focused and dedicated to building passion between people and brands. Learn more at shineunited.com. Shine on.
About Wente Family Estates
Wente Family Estates is comprised of Wente Vineyards, Double Decker, Murrieta's Well, entwine and Hayes Ranch wineries; owned and operated by the fourth and fifth generations of the Wente family. Wente Family Estates' wines are sold in all 50 states and in over 70 countries worldwide. In 2010, the company received certification for its sustainability efforts with the Certified California Sustainable Winegrowing designation. In 2011, Wente Family Estates was awarded American Winery of the Year by Wine Enthusiast. All of the wines within the Wente Family Estates portfolio are handcrafted by Fifth Generation Winemaker Karl D. Wente.
Located just east of San Francisco in the historic Livermore Valley, Wente Family Estates is home to one of California's premier wine country destinations. The property features wine tasting, world-class concerts, award-winning fine dining, and championship golf. For more information, visit wentefamilyestates.com.
About Food Network
FOOD NETWORK (foodnetwork.com) is a unique lifestyle network, website and magazine that connects viewers to the power and joy of food. The network strives to be viewers' best friend in food and is committed to leading by teaching, inspiring, empowering and entertaining through its talent and expertise. Food Network is distributed to more than 100 million U.S. households and averages more than 9.9 million unique web users monthly. Since launching in 2009, Food Network Magazine has tripled its rate base and delivers a circulation of 1.5 million. Headquartered in New York, Food Network has a growing international presence with programming in more than 150 countries, including 24 hour networks in Great Britain, India, Asia and Africa. Scripps Networks Interactive, which also owns and operates Cooking Channel (cookingchanneltv.com), DIY Network (diynetwork.com), Great American Country (gactv.com), HGTV (hgtv.com), and Travel Channel (travelchannel.com), is the manager and general partner.