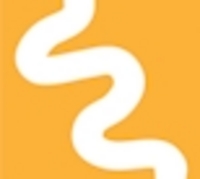 Manchester, UK (PRWEB) February 13, 2009
Shocking statistics have revealed that a quarter of all lorries and vans travelling on British roads do so completely empty. That's over 112,000 lorries and 450,000 vans; pumping out a shocking and unnecessary 36 million tonnes of CO² a year.
A clever new web site - shiply.com enables astute consumers to save up to 75% off their bill by matching themselves up with hauliers already travelling along a similar route.
With congestion on Britain's roads at bursting point and diesel costs last year reaching record highs, ultimately it's the environment and the British public that pay. Hauliers have suffered the most, with over 16% going bust and business volumes falling by 30% in the last year alone.
With the dark cloud of the credit crunch descending, savvy consumers are listing goods they want to move on Shiply. Feedback-rated hauliers looking to utilise their spare capacities are then placing competitive bids (like a reverse-auction) to carry out the jobs. By giving work to vehicles that would otherwise be empty, users of the site can expect cheap courier quotes and help minimize the number of wasted trips.
Announcing the new service, Robert Matthams, managing director said: "Our aims are to offer a viable solution to the haulage industry for keeping their lorries full; save consumers money in the face of the credit crunch; and contribute towards a greener solution. Any service can be requested from small parcel deliveries to car transporters - free and with no obligation to accept any prices received."
At any one time there are over 930,000 items listed on eBay which are available for local collection, usually due to their oversized nature. This may deter prospective bidders who don't live locally. The prospect of arranging eBay couriers is time consuming and not to mention expensive. Shiply, a certified member of the eBay Developers Program, has developed eBay tools which allow bidders to import eBay items they have won or are currently bidding on into Shiply - ready to receive to bids from transportation service providers.
###