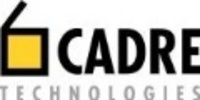 Shipping label picking is revolutionizing the way warehouses get paper orders to their customers
DENVER (PRWEB) July 27, 2007
SLP streamlines the order process by producing shipping documents and pick tickets in just a few easy steps. Warehouse workers simply attach the printed label to the designated box and place the order in that box. SLP even selects which type of box should be used for the shipment based on the size and amount of paper materials to be sent. When the order is filled, the box is sent to an SLP workstation, where it is scanned and awaits pickup by a parcel carrier like UPS or FedEx.
Automating the shipping process gives warehouse managers the opportunity to shift employees to other departments when necessary. SLP does not require hand-held computers to pick the orders, so the number of pickers can fluctuate based on factors such as volume and shipping demand.
"Shipping label picking is revolutionizing the way warehouses get paper orders to their customers," said Joe Caston, chief executive officer of Cadre Technologies. "If companies with shipping needs are going to stay competitive, they're going to need technology that allows them to get materials out the door faster, with better reliability and involving fewer workers. The SLP application, along with the integrated supply chain and fulfillment management systems available through Cadre, gives companies an immeasurable advantage."
About Cadre Technologies
Cadre Technologies is the leading provider of supply chain management software for the fulfillment, logistics and manufacturing industries. Cadre's software automates companies' warehouse and fulfillment management processes. Cadre is the largest software provider to the third-party logistics industry. Clients include Procter & Gamble, Aflac, Campbell Soup Company, Ozburn-Hessey Logistics, JM Family Enterprises, and San Jose Distribution Services, Inc. The company headquarters are located in Denver, Colo., with additional locations in Baltimore, Md., and Lenexa, Kan. To learn more about Cadre Technologies, visit http://www.cadretech.com or call 877-564-4843.