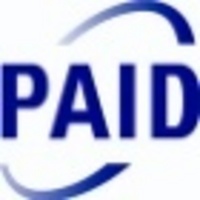 We believe our patented methods for shipping calculation are very valuable to the online auction and ecommerce communities and expect them to generate significant revenue for Paid
BOSTON (PRWEB) January 29, 2008
A key component of Paid's patent is the use of a zip code as a location identifier for the purposes of calculating real-time shipping costs in online purchases since many shippers' rates vary according to distance shipped.
When Paid applied for its patent seven years ago, Paid's technology was leaps and bounds ahead in an industry that was struggling to figure out how to automate real-time shipping calculation and communication with customers regarding shipping costs. The ecommerce industry has evolved tremendously in this area and more companies now recognize the importance of providing accurate shipping charges to customers up front in order to enhance customer service, reduce shopping cart abandonment and stay competitive. Today, Paid's shipping calculation products continue to lead the industry in breadth and depth of features, number of carriers' rates displayed and the ability to accommodate multiple product characteristics and special promotional offers.
Erik Adelhock, owner of a brick and mortar store called Auction Junkies that accepts items for eBay online auctions (eBay username auctionjunkies_llc), uses Paid's AuctionInc aiShip(TM) software to streamline orders. He said, "AuctionInc is the only software we found that was all encompassing and included all major shippers - even FedEx -- in one application. We do 90% of our shipments through FedEx, and AuctionInc saves us at least five minutes during the order process and five more during invoicing for each item due to the automation. Previously we had to calculate and enter the rates by hand and it was a nightmare."
Studies by major research firms and industry publications have shown the value of providing customers with the true cost of shipping based on weight, size, destination and other factors.
"We believe our patented methods for shipping calculation are very valuable to the online auction and ecommerce communities and expect them to generate significant revenue for Paid," said Mr. Greg Rotman, CEO of Paid, Inc. "The value of the patent lies in securing licensing agreements and/or selling the patent. Due to certain changes within the eCommerce and online auction marketplaces in the past six months, we are in the process of getting new valuations of the patent so we can evaluate the best way to monetize it for our shareholders."
"Paid continues to work with Hunton & Williams LLP on expanding Paid's intellectual property (IP) portfolio and expects to work with Hunton & Williams and corporate counsel to actively pursue licensing agreements with numerous online businesses and auction companies as well as examine various ways to utilize our IP assets," Mr. Rotman noted. "As witnessed by our recently announced licensing agreement, we have already set the processes in motion to secure licensing of our shipping calculation methods and proprietary technologies utilized in our AuctionInc(TM) suite of shipping calculation software. We expect to provide an approximate value of future licensing agreements pending agreement from licensees."
"With ecommerce sales expected to continue growing from the $146.5 billion achieved in 2006 and some analysts estimating online auction sales to exceed $329 billion by 2010, we believe that a multitude of ecommerce companies will see the benefit of licensing our patented online shipping calculation technology," Rotman said. "As we secure more licensing agreements, we anticipate Paid's intellectual property will become very attractive to certain companies. As we have previously stated, we will consider selling the patent in the future for the right price."
Paid's AuctionInc(TM) shipping calculation software, unlike most others, includes FedEx rates compared in real-time to other carriers' rates, which helps ecommerce companies better serve their customers as well as save time.
Paid's shipping calculator technology is already in use by hundreds of companies via AuctionInc's suite of products, as well as within numerous ecommerce sites hosted and/or managed by Paid, Inc. AuctionInc's products, which include a shopping cart solution (ShopCart(TM)), a shipping application protocol interface (API) and aiShip, are available at http://www.auctioninc.com. The robust AuctionInc software enables the calculation of shipping, handling, insurance charges and applicable tax whenever an item is added to or removed from the online shopping cart or when a bid is placed rather than only during checkout - a major factor in the reducing shopping cart abandonment that plagues many online retailers. AuctionInc also calculates costs for shipping multiple items or packages from a vendor to the same buyer and handles many advanced calculations, such as drop-shipping and dimensional weight.
Starting today, the new patent can be viewed on the USPTO web site. The patent is valid for a minimum of 20 years.
For detailed information on the features, benefits and licensing of Paid's aiShip(TM) online shipping calculation products, visit http://www.paid.com or contact Doug Sherman, Paid Inc., doug@paid.com, (508) 791-6710.
About Paid, Inc.:
Paid, Inc. operates a diversified set of businesses, including its celebrity services and AuctionInc ecommerce technology businesses. Using proprietary patented technology, Paid's innovative AuctionInc brand shipping calculation and auction management software and services are utilized to streamline online auctions, ecommerce and web site development and hosting. Paid, Inc.'s celebrity services provides celebrities and organizations with official Web sites and fan club services that include e-commerce storefronts, ticketing and fan experience packages and web site content to attract tens of thousands of visitors daily, as detailed on its web site, http://www.paidcelebrity.com. The Company also sponsors autograph signing events and other sports marketing services for sports clientele. The Company's common stock is traded on the OTC Bulletin Board under the symbol PAYD. For further information, visit http://www.paid.com.
Forward Looking Statements:
This Press Release contains forward-looking statements within the meaning of Section 27A of the Securities Act of 1933 and Section 21E of the Securities Exchange Act of 1934 that are based upon current expectations or beliefs, as well as a number of assumptions about future events, including matters related to the Company's operations, profitability, business development efforts, and expectations about celebrity programs and fan club activities, technologies, and services. Although the Company believes that the expectations reflected in the forward-looking statements and the assumptions upon which they are based are reasonable, it can give no assurance that such expectations and assumptions will prove to have been correct. The reader is cautioned not to put undue reliance on these forward-looking statements, as these statements are subject to numerous factors and uncertainties. In addition, other factors that could cause actual results to differ materially are discussed in the Company's most recent filings, including Form 10-QSB with the Securities and Exchange Commission.