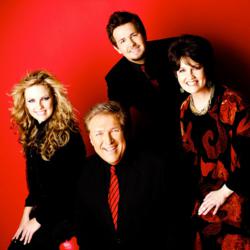 We welcome you to experience the beauty of Shipshewana!
Shipshewana, Indiana (PRWEB) December 11, 2012
As the holiday season moves into full swing, the tiny town of Shipshewana, known for Indiana Amish furniture stores and other Amish-owned and operated businesses, is lighting up the town for the holidays. The renowned Rick Webb Family will be in town December 12, 2012 to bring a musical and theatrical experience that celebrates the glory and majesty of Christmas.
The Rick Webb Family is a veteran musical group that has graced the stage at Disney World numerous times. Their two-part program begins with a musical tribute to Charles Dickens' "A Christmas Carol" and includes authentic Victorian-era dress. The second part of the show tells the Christmas story through captivating music, brilliant lighting and beautiful pageantry. A cast of 28 will create a Christmas spectacle that honors the miracle of Christmas.
Lovers of music and the Christmas season will love this musical experience, but those interested in Amish culture and holiday shopping will enjoy Shipshewana for the numerous Amish-owned shops selling furniture, food and crafts. Visit Weaver Furniture Sales and browse a variety of solid wood furniture crafted with traditional woodworking methods. Owner LeRoy Weaver states, "We welcome you to experience the beauty of Shipshewana!"
Check out Amish Country online for details on family experiences in the area, and spend this holiday season with your family in Shipshewana celebrating the wonder of Christmas and the holiday season!
About Weaver Furniture Sales:
Weaver Furniture Sales was established in 1989 in Shipshewana, Indiana, and is an Amish, family-owned furniture business that offers a full line of solid wood, Amish Furniture at affordable prices – for both residential and commercial purposes. Weaver Furniture Sales features shaker styles, traditional and mission furniture. As part of their client services, Weaver Furniture Sales provides furniture design consultation services, custom furniture options, furniture quotes, layaway options and various delivery alternatives for residences and businesses in the United States from their quiet country showroom in Shipshewana, Indiana.
LeRoy and Ida Weaver have owned and operated Weaver Furniture Sales for over twenty-three years, beginning with a 1,500 square foot showroom and expanding to over 15,000 square feet today. Previously, they owned and managed LeWana Dairy Farm where they milked cows and raised corn and hay.