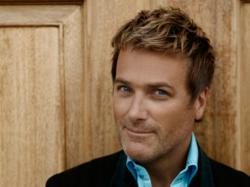 This incredible string of concerts kicks off the 2013 Blue Gate Theater Signature Series that features names like Gaither, Black, Mandisa, and Skaggs...
Shipshewana, IN (PRWEB) May 14, 2013
Most evenings, the clip-clop of horse traffic is the only sound heard on the streets of this quiet Amish community. But step inside The Blue Gate Theater or the Shipshewana Event Center, and you may be in for a musical treat.
In a four-day stretch this September, music-lovers will be treated to the talents of Michael W Smith, Charlie Daniels, Guy Penrod and Don Williams. This incredible string of concerts kicks off the 2013 Blue Gate Theater Signature Series that features names like Gaither, Clint Black, Mandisa, and Ricky Skaggs. "This year is poised to be a breakout year for the Blue Gate Theater", says Director of Marketing Andrew Rohrer. "We've brought in more Signature Concerts with even bigger names." That's saying something in a town that that has hosted Amy Grant, Diamond Rio, and the Oak Ridge Boys.
On May 22, Guy Penrod will kick off the weekend. Penrod recently departed from the Gaither Vocal Band to go out on his own with a new solo country album, "Breathe Deep". Penrod says he isn't looking to change country music as a solo artist. "I haven't changed a lick -- I just wanted a fresh wrapper," he notes. "What's 'new' is the perspective that the music is fresh and different from what I was doing with the Vocal Band. I wanted the new album to kick it out there in a little bigger pond. I believe that country is one the best genres of music from which to tell the American story."
Don Williams will perform on the Shipshewana Event Center stage May 23rd. They came to call Don Williams "the Gentle Giant" in the decades he was a dominating country hit maker because of his unique blend of commanding presence and that laid-back, easy style that has appealed to adult men and women alike - cutting across national and genre boundaries. If those personal and musical qualities stood out strongly across the 1970s, '80s and '90s, they are all the more distinctive in 2013, when so many country and pop records seem to work as check off lists of somebody's idea of how to be a man, or hard-sell attempts to indicate affection for a woman. Don Williams has never sounded like he felt the need to sell somebody something, or to prove anything.
The Charlie Daniels Band bring their unique Bluegrass sound to the event center stage on Friday, May 24th. Charlie Daniels, known for his fiddle playing, is a music icon that has been performing for over 50 years. His style is an exhilarating mixture of rock, country, bluegrass, blues, and gospel. Daniel's rebel anthems Long Haired Country Boy and The South's Gonna Do It propelled his 1975 collection Fire On the Mountain to Double Platinum status. He won a Grammy Award in 1979 for The Devil Went Down to Georgia and the following year, the song became a major crossover success on rock radio stations, after its inclusion on the soundtrack for the hit movie Urban Cowboy. The CDB appeared in the movie. The song is still receiving regular airplay on classic rock and country stations. Charlie and The CDB have earned awards from the Gospel Music Association, the Country Music Association and Academy of Country Music.
The first four-night series closes on Saturday night, May 25th, with a show featuring Contemporary Christian favorite Michael W Smith. Even as defining as his platinum pop and worship albums have become, Michael W. Smith remains as passionate and creative as ever. With 22 albums, multiple GRAMMY and Dove Awards and songs that have changed many peoples' lives this concert promises to be an incredible music experience.
The Blue Gate Theater has earned a reputation throughout the Midwest and the nation as a top-notch family-oriented entertainment center. Tickets for all shows, as well as show packages which include dinner and overnight lodging at a partner hotel, are available online at http://www.bluegatetheater.com or by calling (888)447-4725.