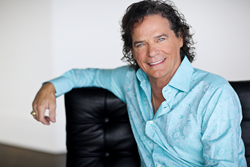 The familiar hits of three well-loved pop, country and gospel recording artists will thrill audiences in back-to-back concerts.
Shipshewana, IN (PRWEB) May 14, 2014
The familiar hits of three well-loved pop, country and gospel recording artists will thrill audiences in back-to-back concerts May 15 and 16 at The Blue Gate Theater in Shipshewana. B.J. Thomas will take the stage at 8 p.m. on Thursday, May 15, while Lee Greenwood and Crystal Gayle will team up for a memorable show, also at 8 p.m., on Friday, May 16.
A true American institution whose iconic pop, country and gospel hits defined the 70s, 80s and 90s, B.J. Thomas is best-known for the song "Raindrops Keep Falling on My Head" from the movie "Butch Cassidy and the Sundance Kid" (later featured in "Spiderman 2"). With his most recent recording project, Thomas has found a unique way to celebrate an incredible half century in music. The singer, a five-time Grammy and two-time Dove Award winner, invites longtime fans and newcomers alike to his living room – or more accurately, The Living Room Sessions on his debut recording for Wrinkled Records. The volume features intimate acoustic re-imaginings of 12 of his most renowned songs. Thomas will bring the same friendly, informal atmosphere to his performance at The Blue Gate Theater.
Thomas has sold more than 70 million records and is ranked in Billboard's Top 50 most played artists over the past 50 years. His repertoire is extensive, ranging from his roots in pop and country to his foray into classic gospel.
Lee Greenwood's signature song, "God Bless the USA", earned the Country Music Association's Song of the Year honor in 1985. The song has been voted the most recognizable patriotic song in America. This accolade came after earning two Male Vocalist of the Year awards from the CMA in 1983 and 1984.
The singer knows first-hand what it's like to have loved ones fighting for the freedom of all Americans. His father served in the Navy & the Merchant Marine in World War II. "God Bless the USA" went far beyond what Greenwood expected when he wrote it in the back of his tour bus in 1983. The song has been in the top five on the country singles charts three times (1991, 2001 and 2003), giving it the distinction of being the only song in any genre of music to achieve that feat.
A high-energy entertainer, Greenwood continues writing and recording with the same passion and integrity that has always fueled his stellar career. "I want my family to see what I do and not what I did," he says of sharing his passion for music with his wife Kim and their two sons, Dalton and Parker. "I like the artistry of it. I could have been a carpenter or a farmer, but I love the spirit of the music. The creative ideas still flow and I am writing much more than I have in previous years. I always love to create something new."
Greenwood will share the stage with another country music legend, Crystal Gayle. The younger sister of Kentucky-bred singer Loretta Lynn, Gayle began recording music while still in high school. An immediate sensation, she went on to earn two CMA Female Vocalist of the Year Awards as well as an award for Best Female Vocal Performance for "Don't It Make Your Brown Eyes Blue". It's a song she says she never grows tired of performing.
Gayle was the focal point of her own one-hour prime time special on CBS television – a special that earned the glowing praise of viewers and critics alike. Chic, hip, and cool with a romantic mane of hair that swept around her ankles, in one evening of television Crystal Gayle moved country music to the highest platform it had yet reached in the eyes of the viewing and listening nation. Gayle took country music to town on her arm in the '70's and introduced it to mainstream audience.
Gayle also appeared in Bob Hope's historic NBC-TV Special, "On The Road To China" and swept the Academy Of Country Music Awards for three of their Top Female Vocalist statuettes. As her music and her career path widened to mainstream audiences, so did her accolades. She is the recipient of three American Music Awards. In 1999, "Don't It Make My Brown Eyes Blue" was recognized by ASCAP as one being one of the ten most performed songs of the 20th century.
The Blue Gate Theater in Shipshewana is known as the premier venue for quality, family-friendly entertainment in Indiana. Tickets for these performances, as well as for the theater's two summer musicals and other music events, are available at http://www.riegsecker.com or by calling the box office at 1-888-447-4725.