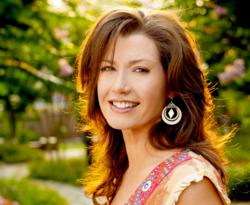 Shipshewana, IN (PRWEB) September 06, 2012
Most evenings, the clip-clop of horse traffic is the only sound heard on the streets of this quiet Amish community. But step inside The Blue Gate Theater or the Shipshewana Convention Center, and you may be in for a musical treat.
Nestled in the rolling farmland of northeastern Indiana, Shipshewana is home to about 600 Amish, Mennonite and "English" residents. Long a prime tourist destination, the town's residents and business owners welcome over a million visitors each year who travel from all over North America to browse the antiques shops, craft boutiques, specialty stores and Amish-style restaurants. When the famous Shipshewana Flea Market opens its gates on Tuesdays and Wednesdays from May through October, the community is bustling with the traffic of happy shoppers.
But there's more to Shipshewana than buggies, homemade pie and great shopping. For the past 10 years, the town has been known as a premier venue for top-notch family-friendly entertainment. For many years, the play bill at The Blue Gate Theater focused on traditional Southern Gospel and Bluegrass music as well as popular comedy artists. Three years ago, promoter and businessman Mel Riegsecker, owner of Riegsecker Marketplace and The Blue Gate Restaurant and Theater, decided to expand the offerings to reach a wider audience. This year's lineup is a crowd-pleaser.
In a four-day stretch this September, music-lovers will be treated to the talents of Amy Grant, Guy Penrod, Ray Stevens and Diamond Rio. This string of Signature Series Concerts follows a springtime lineup that offered sell-out performances by Ricky Skaggs, Sawyer Brown and Ernie Haase with Signature Sound.
Amy Grant will perform on the Shipshewana Convention Center stage at 6 p.m. September 19. Grant is Contemporary Christian Music's number one all-time artist, as well as the first CCM artist to have a platinum record, the first to hit #1 on the pop charts and the first to perform at the Grammys. In her 25-year career she has earned three multi-platinum albums, six platinum albums and four gold albums, and has recorded 10 Top-40 singles. She also has won six Grammys and numerous Dove Awards. Concert-goers will recognize such tunes as the chart-topping "Baby Baby" and "Every Heartbeat". In 2009, Grant joined her husband, Vince Gill, for a Christmas tour that featured many of the classic songs they have both recorded as well as several new songs.
On September 20, Guy Penrod will take the stage. Penrod recently departed from the Gaither Vocal Band to go out on his own with a new solo country album, "Breathe Deep". Penrod says he isn't looking to change country music as a solo artist. "I haven't changed a lick -- I just wanted a fresh wrapper," he notes. "What's 'new' is the perspective that the music is fresh and different from what I was doing with the Vocal Band. I wanted the new album to kick it out there in a little bigger pond. I believe that country is one the best genres of music from which to tell the American story."
Ray Stevens brings his unique brand of humor to the convention center stage on Friday, September 21, with two shows at 3:30p, and 7:30p. Stevens has performed for over 50 years and many of his familiar tunes are industry standards. Concert-goers will recognize "The Streak" and the popular "Everything Is Beautiful."
The four-night series closes on Saturday night, September 22, with a show featuring country vocal band Diamond Rio. The six-member band reached No. 1 in 1990 with its first single, "Meet in the Middle." Throughout the next decade, the hits continued: "Norma Jean Riley," "In a Week or Two," "Love a Little Stronger," "Walkin' Away" and "How Your Love Makes Me Feel." Their chart successes earned six CMA awards for vocal group of the year and 14 Grammy nominations. In 1998, Diamond Rio was inducted into the Grand Ole Opry, the first band in 14 years to receive that honor.
Outstanding musical theater is also popular at The Blue Gate Theater. For the second year in a row the theater offered "The Confession", a hit musical based on the New York Times bestselling novels by Beverly Lewis. Currently playing at the downtown Shipshewana theater is "Half Stitched: The Musical", a unique collaboration between Riegsecker and another New York Times bestseller, Amish romance author Wanda Brunstetter. The show opened in August to sellout crowds and runs through December 8.
In addition to musical theater and award-winning performers, The Blue Gate Theater has a full line-up of gospel and bluegrass shows, as well as special holiday programs. The 2013 performance schedule has just been released. Headlining in the convention center Signature Series will be Don Williams; George Jones; Ronnie Milsap; Phillips, Craig and Dean; Michael W. Smith and Ricky Skaggs. Tickets for the 2013 shows will go on sale on October 24.
Tickets for "Half-Stitched: The Musical", Amy Grant, Guy Penrod, Ray Stevens and Diamond Rio can be reserved by calling 888-447-4725 or online at http://www.riegsecker.com.