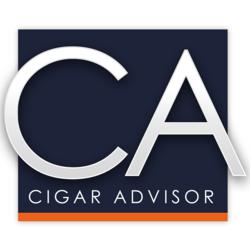 While all boats – like whiskeys - may be good, all are not created equal.
Easton, PA (PRWEB) June 15, 2013
The all-new Cigar Advisor is an online cigar magazine that brings a fresh, irreverent, and down-to-earth perspective on all things cigars to thousands of smokers. In addition to educational cigar content and behind-the-scenes cigar industry articles from some of the business's top names, Cigar Advisor delivers an array of content about a variety of topics of interest to people who enjoy the cigar lifestyle. The magazine also features cigar reviews and ratings submitted by real smokers. Cigar Advisor has just published two new articles dealing with sailing: the first, an account of the Spanish Fleet of 1733, which sank of the coast of the Florida Keys; the second, a sailboat buying guide.
In "Fleet of 1733," Contributor Zack Barangan provides a narrative of the 1733 Fleet's departure from the port of Havana, and their unfortunate encounter with a hurricane just off the coast. He begins by remarking, "Four Spanish galleons, a team of support boats and 20,000,000 pesos worth of Mexican silver found their way to the bottom of the ocean in a 1733 hurricane - even a Spanish Armada is no match for the fight that Mother Nature can provide." The article describes the salvaging of the wrecks by the Spanish military that year, and the eventual loss of the location of the fleet – until the Twentieth century, when local divers discovered small clues to the remaining treasure. Zack's piece also describes Florida's efforts to turn the shipwreck into an underwater historic site, and how it's now being used as a teaching aid and mecca for divers.
Cigar Advisor has also published a sailboat buying guide titled "Stem to Stern." A look at sailboats available for under $200,000, contributor Scott Neuman lays out the differences between daysailers and cruisers – and the features that, in his opinion, make for a good boat buy. "While all boats – like whiskeys - may be good," Scott writes, "All are not created equal." He then gives advice on which type of sailboat might meet a sailor's needs, as well as what qualities and features to look for when in the market to buy a boat. He wraps up by making a case for perusing the used market before making a purchase: "There's a virtually limitless supply of pre-owned boats. So, if this list is out of your price range, there are plenty of deals to be had in the second-hand market."
About Cigar Advisor Magazine
Cigar Advisor magazine is a digital publication created for real cigar enthusiasts who love tobacco and live the lifestyle. Cigar smokers are passionate about almost everything they do - whether it's the drinks they savor, the food they devour, the cars and motorcycles they dream of, the sports they're fanatical about or the women they love, Cigar Advisor shares those passions with a razor-sharp edge, soaking up each day and experience as if it were our last. Find that passion and more on display at CigarAdvisor.com.