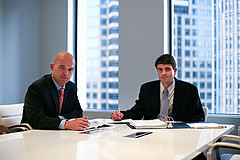 Atlanta, GA (PRWEB) July 10, 2015
This week, Shiver Hamilton, LLC successfully obtained the reversal of a Richmond County court order granting summary judgment in favor of an Augusta hospital in a case involving the rape of a vulnerable patient by a hospital employee. According to the lawsuit, Shiver Hamilton's client was recovering from a serious illness when a hospital employee entered her room and sexually assaulted and raped her. The hospital denied notice of any prior complaints related to the employee or prior assaults on the premises. Over the course of more than a year of litigation Shiver Hamilton, LLC was able to establish that the hospital's denials were false and there were in fact numerous prior complaints related to the employee's aggressive and abusive propensities as well as prior reports of sexual assaults at the hospital.
Despite the evidence uncovered by Shiver Hamilton, LLC the Defendant hospital moved it had no notice of the employee's abusive propensity or prior assaults and the trial court granted the Defendant's motion to dismiss the case. Shiver Hamilton, LLC promptly appealed the ruling. Monday, the Court of Appeals reversed the trial court as to Plaintiff's claims of negligent retention and supervision and premises liability. The Court of Appeals reiterated that "an employer has a duty of ordinary care 'not to . . . retain an employee the employer knew or should have known posed a risk of harm to others where it is reasonably foreseeable from the employee's 'tendencies' or propensities that the employee could cause the type of harm sustained by the plaintiff." The Court ultimately agreed with Shiver Hamilton's theory that "the evidence supports an inference that the Hospital knew or should have known that [the employee] posed more risk than merely a poor bedside manner would portend." According to Shiver Hamilton lawyer, Scott Campbell, "The Court held that a jury should decide whether the Hospital is liable for retaining the employee despite reports that he had behaved aggressively toward patients and had inappropriately touched a patient in the past." He continued, "The Court of Appeals also recognized that the 'the record contains evidence of sexual assaults on at least five female victims in Hospital rooms from 2004 to 2008,' that these incidents were substantially similar to the harm the Plaintiff suffered, and that there is evidence that the Hospital received reports of each of the sexual assaults." Shiver Hamilton, LLC looks forward to trying this case to a panel of Georgia citizens and obtaining full justice for this very deserving client.
Shiver Hamilton focuses on personal injury trial work and handles cases throughout the Southeast.
For more information, call (404) 593-0020 or visit http://www.shiverhamilton.com.