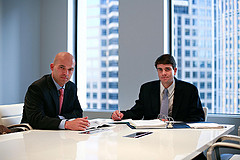 "The Spring Classic is one of the biggest events of the year," said Shiver Hamilton co-founder Jeff Shiver. "We're thrilled to be a part of it, and to help spread the word about Children's Healthcare of Atlanta."
Atlanta, GA (PRWEB) April 24, 2014
As part of its ongoing commitment to the community it serves, the Atlanta-based personal injury law firm Shiver Hamilton has signed on as Hall of Fame Sponsor for the 2014 Kauffman Tire Spring Baseball Classic for Kids. The event, a showdown between powerhouse state rivals the Georgia Tech Yellow Jackets and the Georgia Bulldogs, is a fundraiser for Children's Healthcare of Atlanta (CHOA), recognized as one of the top pediatric hospitals in the nation.
"The Spring Classic is one of the biggest events of the year," said Shiver Hamilton co-founder Jeff Shiver. "We're thrilled to be a part of it, and to help spread the word about Children's Healthcare of Atlanta."
To help spread awareness of CHOA and the event, Shiver Hamilton will be giving away approximately 30 general admission tickets to the game through social media, beginning the week of April 21. Those who receive tickets to the event will be entered into a raffle to win an Atlanta Braves jersey, autographed by a member of the team. Those interested in becoming eligible to win tickets can follow Shiver Hamilton on Twitter (@ShiverHamilton) or like its Facebook page.
About the Kauffman Tire Spring Baseball Classic for Kids:
The Kauffman Tire Spring Classic for Kids is one of CHOA's largest fundraising events. More than 20,000 tickets are sold annually, making it one of the biggest college baseball games of the year. Proceeds from the event will be used to meet CHOA's goal of $180,000 for operating expenses for the hospital's intraoperative magnetic resonance imaging (MRI) system, used to treat children with brain tumors and other neurological conditions, such as epilepsy.The event takes place May 13 at Turner Field in Atlanta, Ga.
About Shiver Hamilton:
Shiver Hamilton is an Atlanta-based personal injury firm specializing in significant personal injury, negligent security, premise liability and representation of victims of rape or sexual assault. Shiver Hamilton provides its services free of charge unless the victim recovers compensation. To learn more about the firm, please visit http://www.shiverhamilton.com or call 404–593–0020.