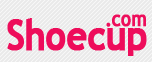 Los Angeles, CA (PRWEB) June 25, 2013
Shoecup.com, a premier online retailer for alternative-style shoes for the fashion-savvy, recently developed an informational piece analyzing some haute couture trends in celebrity shoes. This piece offers fashionistas and amateur shoe-lovers insight into the emerging trends in heel shoes and high heel boots over the past year and a half.
"As passionate as we are about our shoes, we know that there are amateur designers, consumer shoe-lovers, and celebrities out there who share the same shoe addiction that we do," a Shoecup representative said. "We wanted to offer our customer base a look at the celebrities who have taken shoe fashion to a whole new level recently with spiky studs, high platforms, and embellished shoes to match their lavish and over-the-top lifestyles. We hope that these emerging trends will be entertaining and informative to our fellow footwear fans."
Starlets like Katy Perry or Snooki often employ fashion that isn't readily available to the masses. From Nicki Minaj's Demonia boots to Kat Von D's pleaser shoes, shoe-lovers often find it difficult to incorporate the latest fashion into their own styles. Shoecup's article is an attempt to inform and entertain its customer base with a look at the practical and the not-so-practical shoes that have entered the fashion world.
As shoe trends develop across the industry, Shoecup's goal is to make fashion footwear as accessible to the average customer as possible.
About Shoecup:
Shoecup is an online footwear store that focuses on sexy and alternative brand shoes, boots, sneakers, and sandals. For more information, or to explore emerging trends in high-fashion footwear, visit them on the web at http://www.shoecup.com/, or feel free to touch base by telephone at 626-385-7463 (9:00-6:00) Monday through Friday.