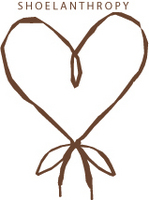 I truly believe that we can make the world a better place with every pair of shoes that we sell...Who knows, maybe we'll help cure cancer
Chattanooga, TN (PRWEB) September 18, 2010
Shoelanthropy.com has launched, providing shoppers a new way to buy the highest quality comfort footwear while supporting charities at the same time. Shoelanthropy wishes to take action by supporting charities that are fundamentally changing the way society approaches social problems.
"Most large corporations measure success based on profit and return," founder Charlie McGinness said. "Shoelanthropy measures success in terms of the positive impact we have on society. We believe social value is more important than financial value."
Currently, the list of charities for shoppers to select from includes United Way, Save the Children, St. Jude Children's Research Hospital, Make-A-Wish Foundation, Susan G. Komen for the Cure, American Red Cross and The Hunger Project. Shoppers simply select which charity they would like Shoelanthropy to donate to during the checkout process. More charities will be added in the future, especially as the need arises due to things like natural disasters.
Shoppers can browse the 400 products currently available on Shoelanthropy by brand or by style. Some of the brands include Birkenstock, Naot, MBT, Mephisto, Keen, Merrell, Earth, Dansko, Saucony, Brooks and more. New brands and styles are continuously being added.
"Here at Shoelanthropy, our company is centered on giving," McGinness said. "Giving is not something we only do once a year or once in a while to make ourselves feel good. We want to make the world a better place by improving the quality of life for those less fortunate, and that's the mission of our company...I truly believe that we can make the world a better place with every pair of shoes that we sell...Who knows, maybe we'll help cure cancer."
About Shoelanthropy.com
Shoelanthropy.com was founded in 2010 by Charlie and Courtnay McGinness in Chattanooga, TN. Charlie worked for two years in the corporate world as a Contract Administrator and Financial Manager, only to be frustrated by the lack of social responsibility exhibited by large corporations. This inspired Shoelanthropy.com, which he hopes will set precedence in the corporate world today.
Contact:
Charlie McGinness
cmcginness(at)shoelanthropy(dot)com
http://www.shoelanthropy.com
# # #