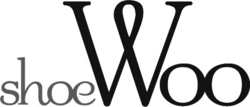 shoeWoo, the successful boutique shoe store, will introduce the new shoeWoo.com eCommerce site later this month where shoes = candy.
New York, NY (PRWEB) March 29, 2010
shoeWoo, the successful boutique shoe store, will introduce the new shoeWoo.com eCommerce site later this month where shoes = candy. Fabulous, irresistible women's shoes and accessories will be hand-picked from favorite shoe and apparel brands such as Nine West Shoes, Boutique 9, Rachel Rachel Roy, Joan & David, Enzo Angiolini, Anne Klein, Bandolino and Circa Joan & David. shoeWoo is a division of Jones Apparel Group (JNY: NYSE).
"We were able to use the Jones Apparel Group ecom platform to create the same experience for shoeWoo.com that we have in our stores," said Ron Offir, President of E-Commerce for Jones Apparel Group. "shoeWoo leverages the Demandware eCommmerce Platform and offers an ecom opportunity for many of our brands not previously served online."
The new shoe shopping website is interactive and visually stimulating with whimsical details and vibrant colors. Consumers will have the ability to shop fashionable and trendy women's shoes, sandals, pumps and more by brand, trend, style or size. Shoppers will be kept in the know with an impressive "As Seen In" section, which will feature buzz-worthy editorial coverage of shoes and accessories available on shoeWoo.com. The "World of Woo" feature will include a "Welcome to Woo" video, a gallery of photos from the spring photoshoot, a guestbook to sign and the "Shoe Closet Makeover" sweepstakes taking place at launch. For first-time shoeWoo.com visitors, there will be a special pop-up mantra describing shoeWoo as a "fun, fun rush of happy. You are wooed as you deserve to be…Celebration, wit, temptation and thrills by the minute."
"Our goal and challenge was to create an online experience that mirrored the whimsical tone of the store and we believe we have achieved it with this design," stated Stacy Lastrina, Chief Marketing Officer, Jones Apparel Group.
The weekly email program will likely seduce customers with an array of fabulous footwear collections, swoon-worthy shoe sales and exclusive promotions.
Shoppers may continue to enjoy the shoeWoo experience at our store locations: 750 Lexington Ave, NYC, Copley Center in Boston, MA, Peninsula Town Center in Hampton, VA, Park Plaza in Little Rock, AR, Union Station in Washington D.C., Menlo Park in Edison, NJ and Easton Town Center in Columbus, OH (opens May 2010).
Stop by shoeWoo.com and experience the world of WOO!
About Jones Apparel Group, Inc.
Jones Apparel Group, Inc. (http://www.jonesapparel.com) is a leading designer, marketer and wholesaler of branded apparel, footwear and accessories. The Company also markets directly to consumers through its chain of specialty retail and value-based stores and through its e-commerce web sites. The Company's nationally recognized brands include Jones New York, Nine West, Anne Klein, Gloria Vanderbilt, Kasper, Bandolino, Easy Spirit, Evan-Picone, l.e.i., Energie, Enzo Angiolini, Joan & David, Mootsies Tootsies, Sam & Libby, Napier, Judith Jack, Albert Nipon and Le Suit. The Company also markets costume jewelry under the Givenchy brand licensed from Givenchy Corporation, women's footwear under the Dockers® and Dockers® Women brands and infants', toddlers' and boys' footwear (excluding girls' footwear) under the Dockers® and Dockers® Premium brands, licensed from Levi Strauss & Co., apparel and accessories under the Rachel Roy brand licensed from Rachel Roy IP Company, LLC, and Jessica Simpson jeanswear licensed from VCJS, LLC. Each brand is differentiated by its own distinctive styling, pricing strategy, distribution channel and target consumer. The Company contracts for the manufacture of its products through a worldwide network of quality manufacturers. The Company has capitalized on its nationally known brand names by entering into various licenses for several of its trademarks, including Jones New York, Anne Klein New York, Nine West, Gloria Vanderbilt, l.e.i. and Evan-Picone, with select manufacturers of women's and men's products which the Company does not manufacture. For more than 30 years, the Company has built a reputation for excellence in product quality and value, and in operational execution.
# # #