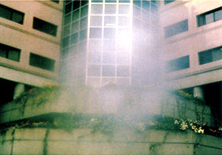 Recovering from cataract surgery is a cakewalk compared to mending a hip fracture.
Nashville, TN (PRWEB) September 28, 2012
According to the Centers for Disease Control and Prevention, falls are the leading cause of injury death for Americans 65 years or older. Approximately 40% of mature adults fall at least once and according to industry experts, 55% of falls resulted in hip fracture injuries. Dr. Stewart Shofner of Shofner Vision Center in Nashville, TN states that many of his senior patients have experienced similar injuries or accidents due to impaired vision, which can be corrected through cataract surgery and other methods.
So, what can senior adults do to help reduce their risk of hip fractures and other bodily injury? Answer: Cataract Vision Correction Surgery. A recent study by the American Academy of Ophthalmology (AAO) in collaboration with the Jules Stein Eye Institute determined that patients who received cataract surgery reduced their risk from fracturing a hip. "Many of my senior patients believe they are too old to receive cataract surgery or unsure if Medicare will cover the procedure", said Dr. Shofner. He stated neither of those concerns should prevent someone with cataracts from receiving cataract vision correction surgery.
Cataract Symptoms
A cataract is a clouding of the normally clear lens of the eye. It can be compared to a window that is frosted or yellowed. Dr. Shofner recommends a comprehensive eye exam for anyone experiencing the following symptoms; difficulty seeing up close, difficulty reading, colors seem yellowish, sensitivity to light such as halo or glare, difficulty seeing at night, double vision in one eye, or blurred vision. Research has proven that when visual sharpness and depth perception decline, people also lose their ability to maintain balance and mobility. Cataract surgery is the only way a cataract can be removed. "Cataract surgery is one of the safest and most commonly performed procedures in the United States," advises Dr. Shofner. "Recovering from cataract surgery is a cakewalk compared to mending a hip fracture."
About Shofner Vision Center
Dr. Stewart Shofner at Shofner Vision Center located in Nashville, TN specializes in Lasik and Cataract Vision Correction Surgery. Dr. Shofner has performed over 10,000 cataract surgeries in Nashville/Middle Tennessee area. Dr. Shofner recommends anyone of any age experiencing early cataract symptoms or vision impairment should contact their local ophthalmologist or contact Shofner Vision Center for a "No Fear - No Pressure" exam to determine if cataract vision correction surgery is appropriate for vision improvement.
###